Harley Davidson LiveWire Review (2020)
"
It's fast, quick, powerful, with a true craftsman like fit and finish. Simply well designed with great engineering.
"
What Is It?
The Harley-Davidson LiveWire is a premium naked bike and is powered by a new H-D Revelation electric motor which produces 104.6 bhp. The LiveWire is Harley's first electric bike and the start of a whole new platform but unlike the much cheaper Zero SR/F the motor sits below the battery, which keeps all the mass centralised.
Specs
Seat Height: Low (

780

 

mm / 30.7 inches)
Weight: Heavy (249 kg / 549 lbs)
Range: Low (95 miles / 153 km)
Power to Weight: Average (0.422 bhp/kg / 0.314 kW/kg)
Top Speed: High (114 mph / 183 km/h)
Pros
Very fast at road speeds
Low maintenance
Instant torque
Suspension
Handling
Brakes
Fun
What Is It Like?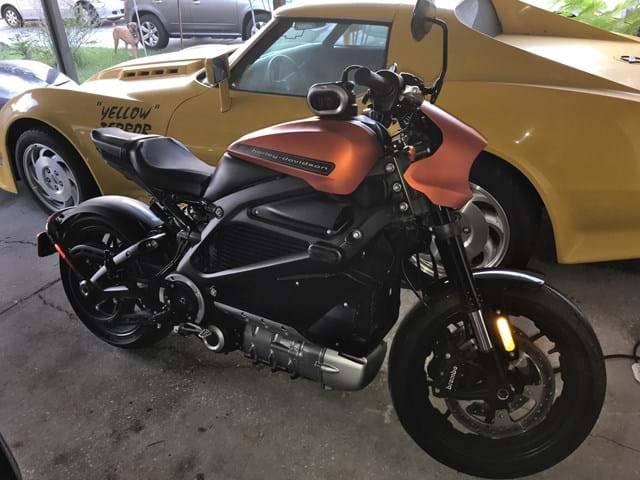 Harley Davidson LiveWire 2020
About me
I'm a 60 year old male, 5'11", who has been riding since 1968 if you count mini bikes and riding / owning motorcycles since 1972. I've been riding dirt bikes since I was 12 years old.
I've easily owned over 20 bikes over the years, I currently still have a few dirt bikes, a few street bikes, Yamaha Vmax, an old school Yamaha 650, Harley-Davidson Electra Glide and a LiveWire.
Why did you choose it?
I love riding but don't care for the heat coming off the engine especially, in the Summer. I've always worked on my own bikes and cars and just really like owning things with the lowest maintenance possible.
I like things that are fast and quick, that's was why I bought the Vmax a few years ago. The LiveWire is faster than the Vmax up to 114 mph but the software sets this as the max speed, so the Vmax beats it over 114 mph :)
The LiveWire is so much fun to drive it has become my daily driver. I also own 3 Corvettes, 3 SUVs and a Firetruck for charities and local parades but out of all the transportation options I have to select from I overwhelmingly choose the Livewire every day (except when it's raining). I'm averaging close to 1,000 miles / 1,609 km a month.
What is good about it?
The LiveWire allows you to really feel connected to your surroundings while you're riding.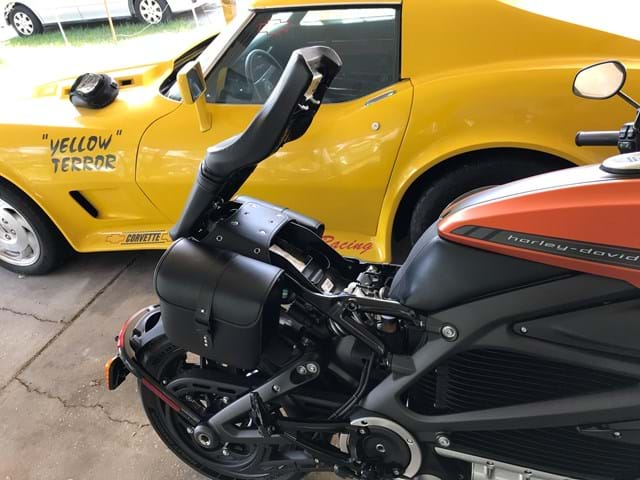 What could be improved?
The mirrors are too narrow and it's almost impossible to see past your arms while riding. I corrected this by adding mirror extensions that not only move the mirrors out but also move the mirrors forward allowing more space from your gloved hands to the mirrors.
It needs a brake lock to help stop the bike from rolling when you park it on any kind of a slanted surface and I would also like the bike to have a TPMS sensor so that I always know the tyre pressure. Other than that the bike is perfect.
What's the range like?
152 miles / 244 km in the city
100 miles / 160 km mixed use city and highway
70 miles / 112 km highway only with speeds over 70 mph / 112 kph
That's the range if the battery is drained to empty, but realistically how often do you ride to the garage with no fuel in your bike? It's only 40 minutes to 80% charge at a level III charging station and 60 minutes to full.
Slow charging at home using the charging cable under the seat takes about 10 hours - basically overnight. Unusually the LiveWire actually charges at level I and II at the same rate, taking 10 hours, which was a design decision by Harley to make room for the super fast level III charger.
Generally speaking it takes 5 hours to charge other electric bikes at level II, which are not capable of level III charging like the LiveWire and that was another nice thing which helped make my decision to buy it.
How is the engine?
It's super responsive with zero lag time, instant torque and great power.
How does it handle?
Surprisingly, it's very agile. The 249 kg / 549 pounds of weight cannot be felt when you're gliding it through the corners and you feel like you're one with the bike.
What are the brakes like?
The dual Brembo front brakes, along with the engine regenerative braking, does a great job of bringing the bike to a complete stop when you need it.
Is it comfortable?
Yes for the type of bike it is, it's not designed for long distance riding when you're on a bike for over 4-5 hours a day.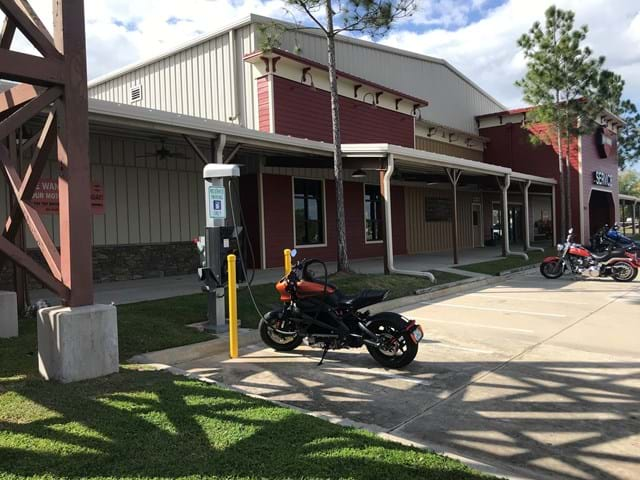 How reliable have you found it?
Very. The LiveWire comes with five years unlimited miles warranty, I'm coming up on 10,000 miles / 16,100 km and have had zero problems. The LiveWire's 5,000 mile maintenance check up found no issues and only cost £85 / $109.
To sum up
It's fast, quick, powerful, with a true craftsman like fit and finish. Simply well designed with great engineering.
I've no regrets, not even a little. I love this bike and I've never said that about any of my other bikes.
- Don K, 2020
Price Guide
Year
Dealer
Private
Part Ex
Mileage
2020
£24,100
£19,300
£16,850
3,700
How to use the price guide
The Second Opinion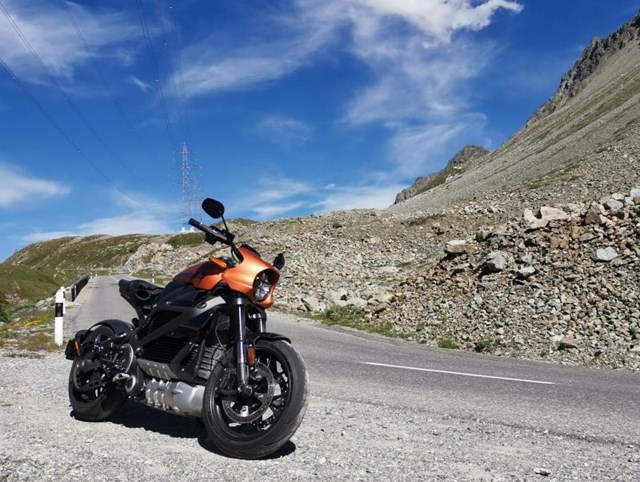 LiveWire 2020
Tell us a bit about you
I am a 65 year old male and since 1986 I've ridden Harleys:
Sportster
1936 VLD - I still own and ride
1972 FX shovel - I customised this one with the help of a good friend and still ride it
1978 FLH with side car - had to sell this one
2014 Breakout - sold to buy the LiveWire
Why did you choose it?
I am very much interested in electric mobility. I have driven a Tesla since 2012 and it was clear to me when I heard of the electric Harley, that I must have that bike.
What is good about it?
It fulfils all my expectations. Great to handle, easy to drive, amazing driving on curvy roads and just awesome.
What could be improved?
The only problem was at the beginning with the fast charging at some stations. There could be improvement for the software.
Also the seat is not very comfortable for longer distances.
What is the range like?
In my region with a lot of up / down hill driving I can easily reach 135 miles / 220 km and still have about 15% of charge left.
How is the motor?
Great.
How does it handle?
Smooth and easy. For a driver not used to driving an electric vehicle, at the beginning you have to get used to the very strong acceleration.
What are the brakes like?
Perfect.
Is it comfortable?
The position on the bike is perfect for me, however the seat is a little hard.
How reliable have you found it?
Very reliable with no problems.
What's the servicing frequency and cost like?
I have only done my first service at 1,245 miles / 2000 km.
How would you sum up the model?
A lot of fun, great to handle, great to ride and I'm looking forward to many long range journeys.
- Roberto G, 2020
Add Your Review
Do you own this bike? We would love to hear anything good, bad, unexpected or that you have changed plus anything that a prospective new owner might find interesting or useful.