Ducati Hypermotard 939 SP Review
| | | |
| --- | --- | --- |
| Overall | | ★★★★☆ |
| | |
| --- | --- |
| ✓ | All round ability, wheelies |
| | |
| × | Very high seat |
Ducati Hypermotard 939 SP For Sale →
What Is It?
The 2015 Ducati Hypermotard 939 SP is a supermoto style bike which builds on the base version with Ohlins suspension and forged wheels.
Engine: 937 cc V-Twin, 111 bhp
Economy: 40 mpg, 140 miles
Seat Height: 890 mm
Wet Weight: 201 kg
RRP: £12,600
What Is It Like?
After two years with the BMW S1000XR I came to the conclusion that to stay out of jail and alive I needed something to deliver at least the same fun but at lower speeds. Step in the Ducati Hypermotard 939 SP. Now I have only managed to do just over 2,600 miles on it so far but I can say this with some certainty. It is fun.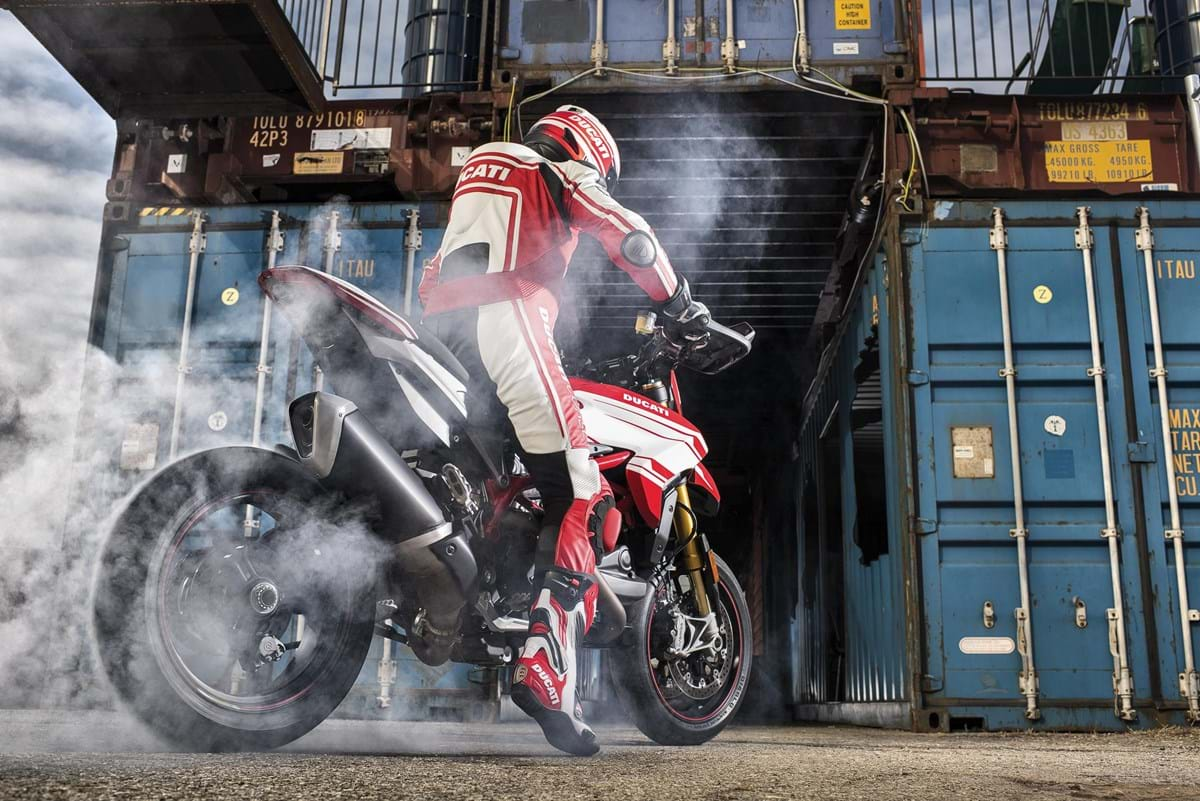 I raided the piggy bank and stumped up for the full Termignoni system and I am so glad I did (you should too). It wasn't fitted until the 1st service so I had the chance to ride the bike on its standard Euro 4 compliant exhaust; the difference is like night and day. The fuelling (with the included up map) is so much better than standard.
Being a short arse I also opted for the lower comfort seat and even then it is still very tall. I also specified the heated grips and surprisingly they work very well, certainly compared to the XR!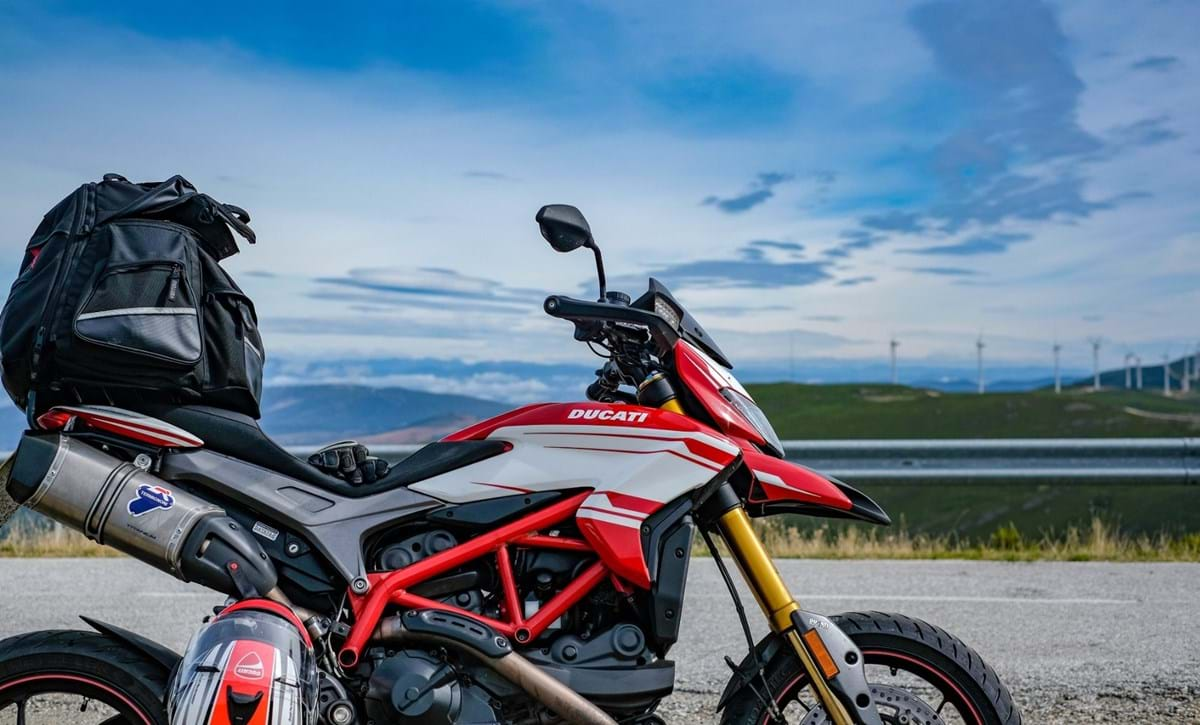 Now with only 113 bhp on tap you may be forgiven for thinking this bike lacks oomph but at 170 odd KG it goes like stink up to the speed you can manage to keep hanging on. It delivers oodles of torque and a twist of the wrist seems to fire you out of corners. Often up on one wheel! Now this wheelie thing can catch you unawares initially, if you like me are used to German safety features but you soon get used to it and then start to provoke it more and more.
I do some longish tours and was actually worried about doing so on this bike, but having done a short 800 mile trip over 3 days I can say with confidence that for me the bike is very comfortable. Fuel range was also a concern but happily nothing to worry about. I managed to squeeze 140 miles between fuel stops at a good (quick ish) touring pace and had fuel to spare.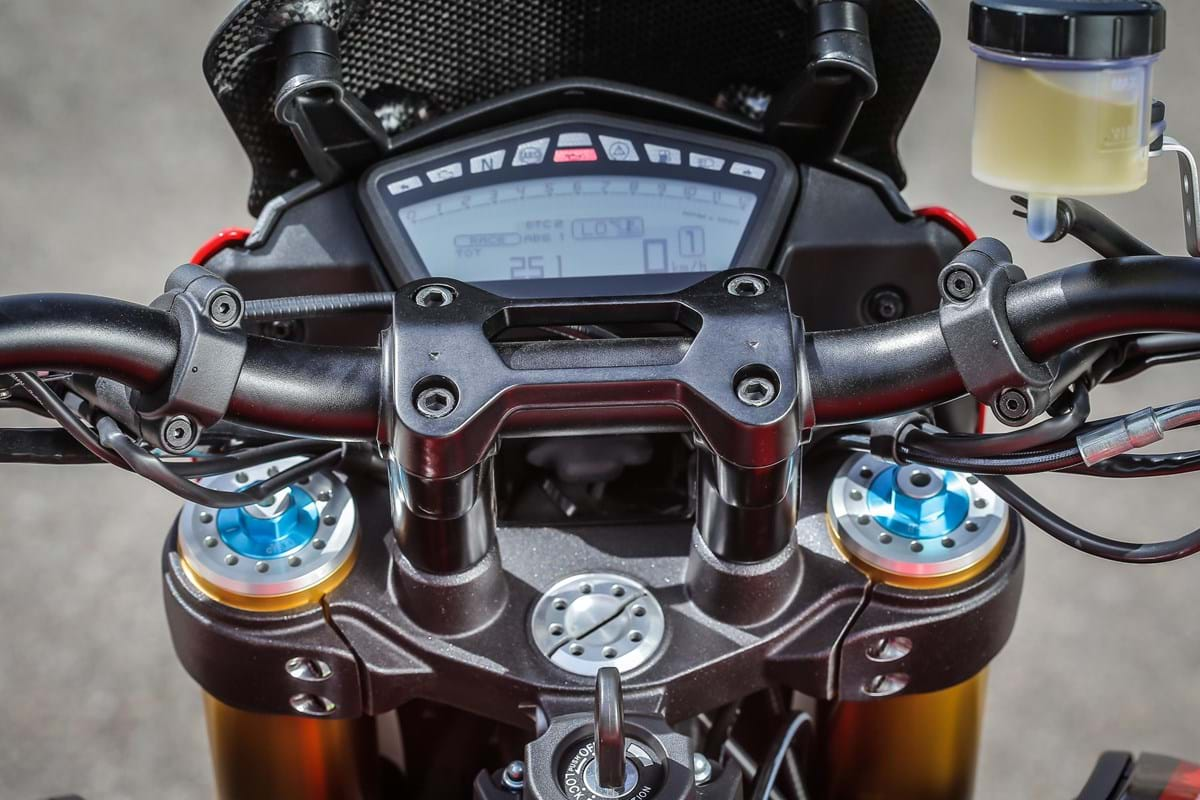 Gearing is tall, particularly 6th and it does not like to pull too hard at below 60 in top but where is the fun in that anyway? Not good on a motorway, it becomes tiring very quickly so don't use motorways.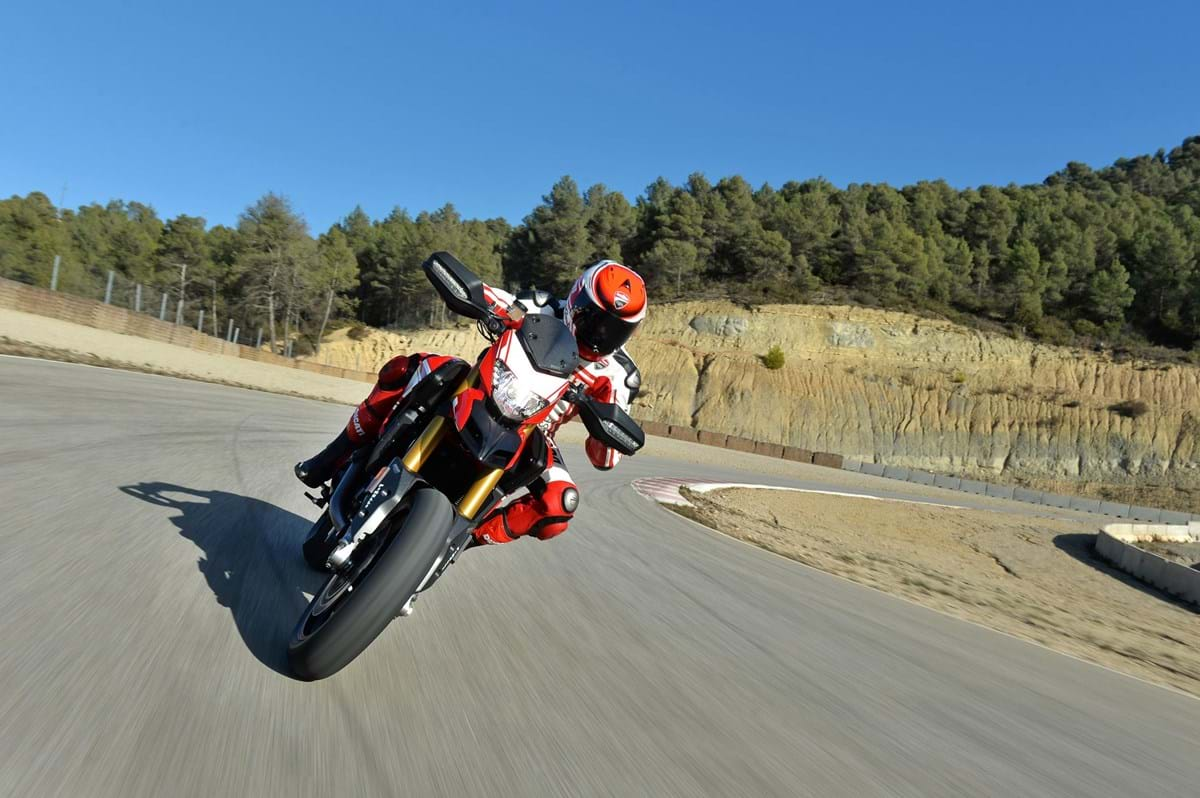 It is not as fast as the XR in the true sense but I feel that on A and B road cross country blasts it is at least as quick. I put this down to the corner entry speed that the bike will inspire you to carry and the blasting out thereafter.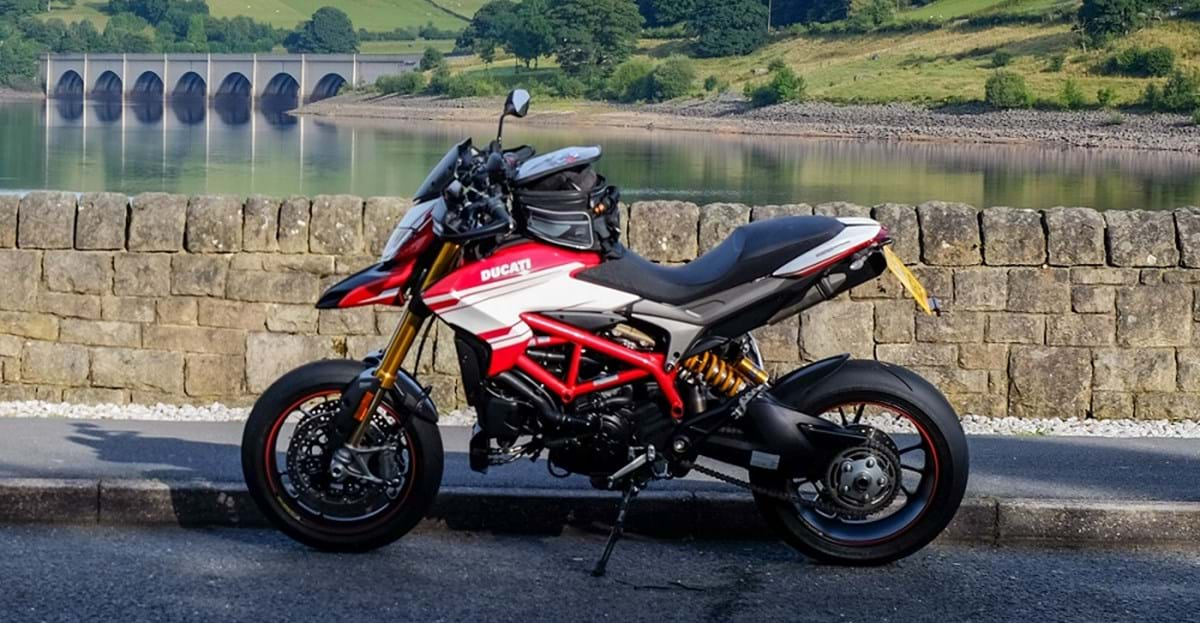 The SP comes with Pirelli Supercorsas. I didn't like them, in the real world it is difficult to get them up to temperature and the feedback they give is only just before falling off lean angles.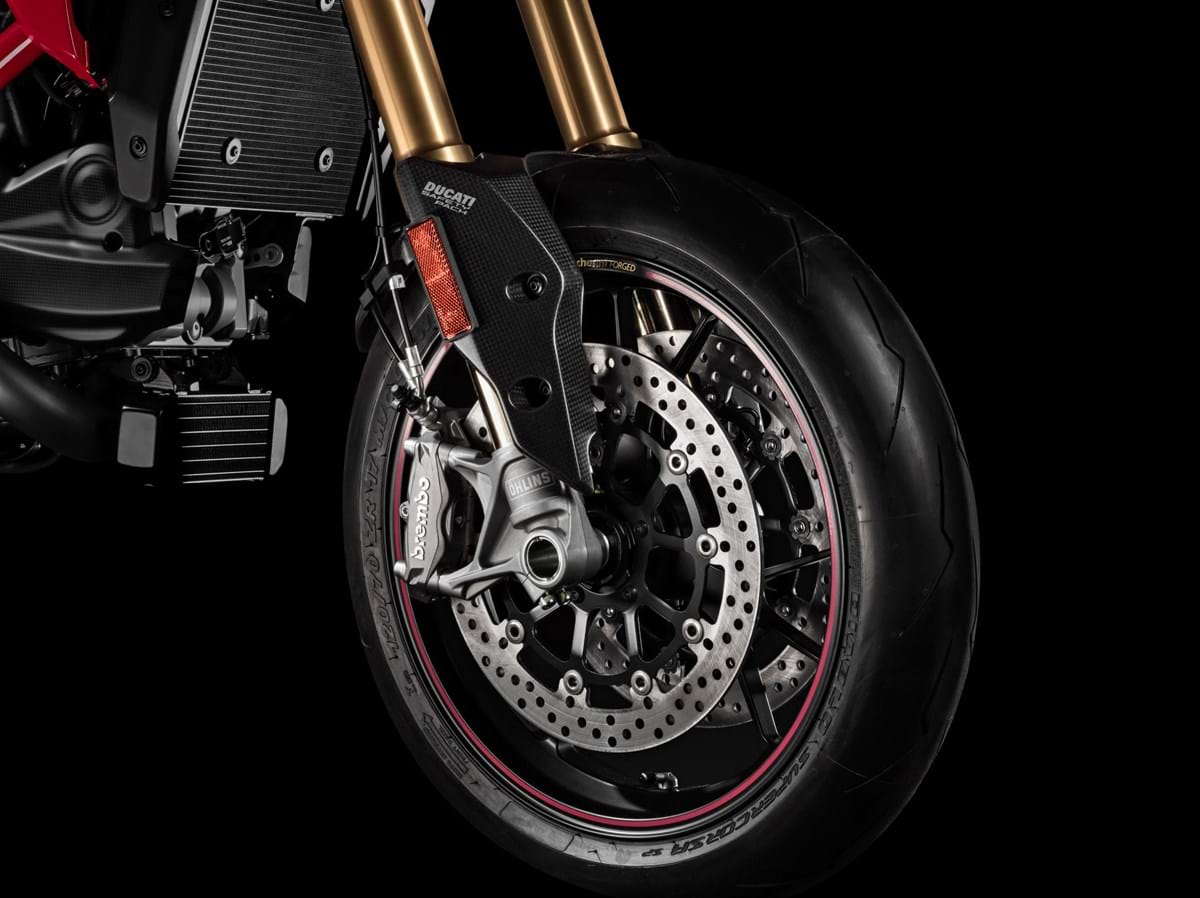 The full Ohlins suspension is sublime once dialled in for the rider but it seems to come from the factory setup for track use. I used a specialist to tune it to me and the "road".
I initially found the throttle response to be savage but again soon got used to it. The three modes, race, sport and wet are very different and fully customisable, the default traction control in wet is a bit over sensitive and at a wet uphill hairpin in Scotland I nearly dropped it as it wouldn't move forward because the traction control would not let it! Soon sorted in the easy menu system!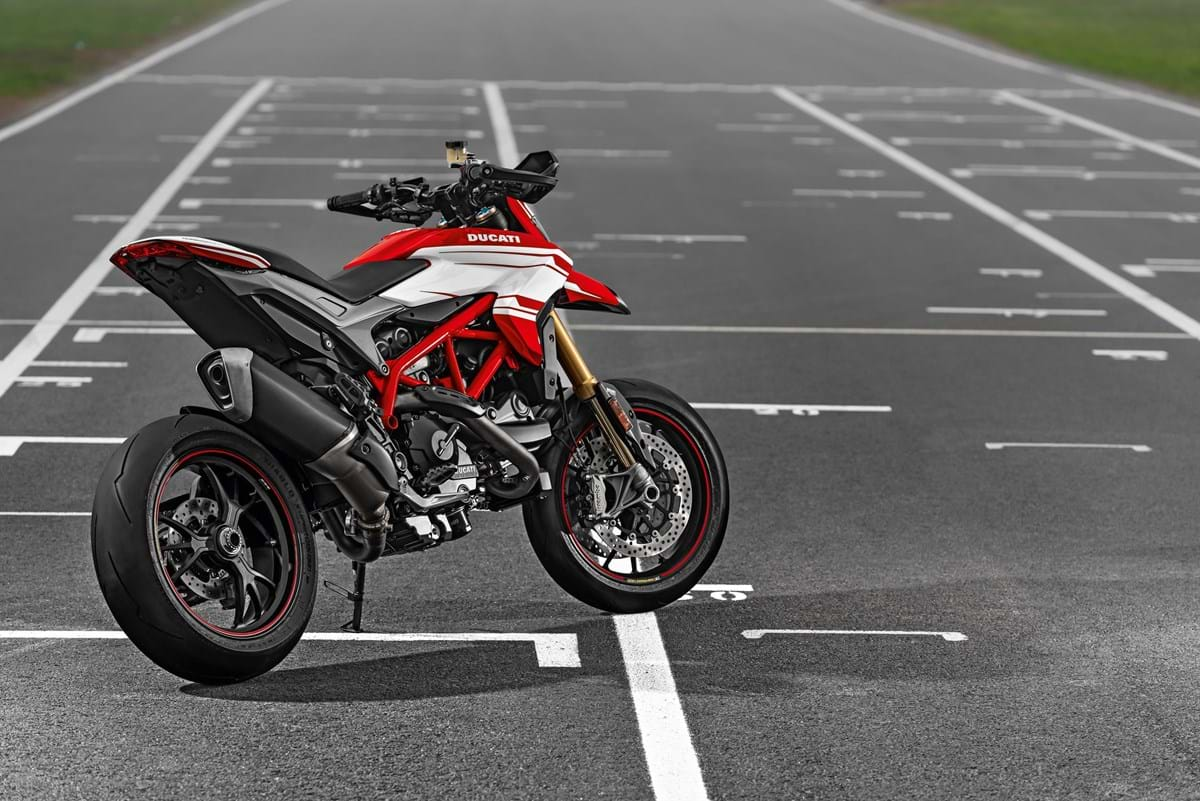 I have had no warranty concerns as nothing has gone wrong at all and I am quite impressed with the build quality. Overall I love this bike and describe its character as a boxer dog puppy that cant keep all its feet on the floor and just makes you laugh.
- Rick M, 2017
Ducati Hypermotard 939 SP For Sale →
Price Guide
| Year | Dealer | Private | Part Ex | Mileage |
| --- | --- | --- | --- | --- |
| 2016 | £10,100 | £8,100 | £7,100 | 5,100 |
| 2017 | £11,950 | £9,550 | £8,350 | 3,700 |
| 2018 | £13,750 | £11,000 | £9,650 | 2,100 |
Related Bikes
Ducati Hypermotard 939 - Base version without the forged wheels, Ohlins suspension and sticky tyres.