BMW R1200RT Review
✓Great engine, comfort, protection, handling, brakes, storage, mirrors
×Switch gear, gearbox, finish, price, audio system compatibility
What Is It?
The 2014 BMW R1200RT is a premium touring bike which can be spec'd up with all the toys. It was first launched in 2005, saw a major update in 2010 and was replaced in 2019 by the R1250RT.
Engine: 1,170 cc Boxer, 125 bhp
Economy: 45 mpg
Range: 250 miles
Seat Height: 825 mm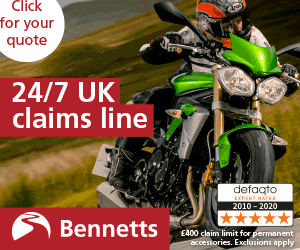 What Is It Like?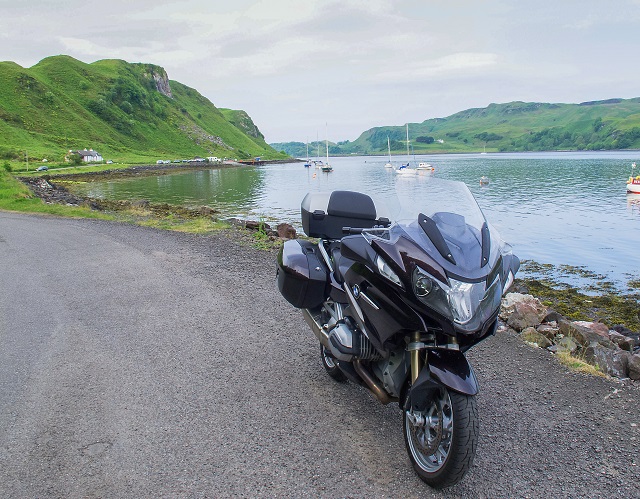 Choosing The RT
I committed the cardinal sin of buying the 1200RT LC without even test riding it.  I was going for a GS then saw the new RT and was hooked.
Riding away from the dealers a couple of months later I was hoping I had made the correct decision but 10,000 miles and a few hiccups later I couldn't be happier.
Size
It is a big bike and filtering through the Glasgow traffic on day one I had serious doubts about what I had just bought. However once on the move the bike hides it size and weight well.
It took until 500 miles until we really started to bond. For a bike of it's size it handles remarkably well. Once moving it handles sweeping curves well and the big Brembo brakes provide impressive stopping power.
Just remember it is a big heavy bike and it will reward you with lots of grins! Get the engine spinning above 5,000 rpm and unleash the full 125hp / 125Nm of torque and the performance is nothing short of amazing.
Engine
I have absolutely no complaints about the LC boxer engine. Some people have complained about vibration but I have never found this to be an issue, either through the bars or pegs.
It will happily burble around town, tour down twisty back roads or sit at triple digit speeds. It does have vibration at idle that wobbles the screen and the bike rocks slightly when you blip the throttle at standstill, but it is an opposed twin and is inherently viby.
I think BMW have done a good job minimising the vibration though. The engine also has road and rain mapping as standard for the engine and traction control. I use road mode unless it is icy then rain mode softens the throttle response.
The reason I tend not to change modes much is because I do not like the change in throttle response between modes, but like I said it sometimes has a place during freezing Scottish winters.
Suspension
I have the non-ESA model and the suspension is fine, nothing amazing but it gives good all round performance. It is worth playing around with the rebound and compression setting to get settings for one up, two up, loaded luggage etc. It has paid dividends for me in the long run to the point where I even soften up the suspension in heavy rain.
Comfort
Comfort on the bike is very good, I am 6 foot tall with a 32" inside leg and with the seat in the higher position the bike is a perfect fit for me.
The only changes I have made are to turn the brake and clutch levers down slightly and raise the gear change to make them fit me.
I have put in a 500-mile day on the bike and the comfort holds out fine, but I do tend to stop roughly every 100 miles or 90 minutes for a quick 5-minute leg stretch. I am dictating this though not the bike; I have given my body a rough life!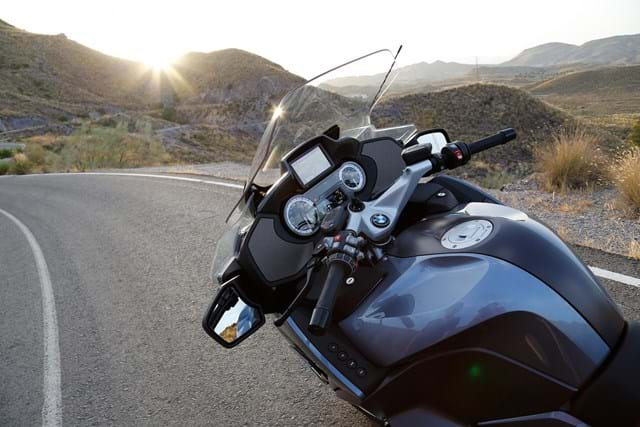 Any Downsides?
The gearbox is rough as well. Not loud rough when moving but the bottom half of the box sounds like a bag of spanners being dropped when you change gear, this is really weird as 4th, 5th and 6th are silky smooth!?
You just have to work round it and rev matching stops you scaring the horses. I have just read that BMW have updated or replaced several parts in the transmission for the 2017 boxer LC model range, so maybe there is an underlying issue with the box.
The panniers, while cavernous, are a really weird shape inside. This is fine if you are just going from hotel to hotel or B&Bs but packing camping gear is a pain. I have got it worked out now, but it took a few goes to get it right.
Any Issues?
It hasn't all been sweetness and light though; I am on my third swingarm and bevel box. These replacements were not due to mechanical failure but paint falling off and the alloy underneath starting to corrode. BMW have been great with this and have never questioned the two warranty claims I have made for the swingarm.
To Sum Up
All in all I would go for the RT LC again. It is a great bike for my needs and fulfils almost all of my requirements for touring, commuting and year round transport.
I would add ESA and cruise control as my wife has also decided that she likes touring with me and is on the bike a lot more than I thought she would be.
- John C, 2016
Price Guide
Year
Dealer
Private
Part Ex
Mileage
2014
£8,200
£6,550
£5,750
9,300
2015
£9,200
£7,400
£6,450
7,100
2016
£10,350
£8,300
£7,250
4,900
2017
£11,600
£9,300
£8,150
5,100
2018
£12,950
£10,350
£9,100
3,700