BMW R1200R Review
✓Comfortable riding position, great handling, brakes, loads of torque, easy to move around
×Budget for a new seat and hugger, soft suspension
What Is It?
The 2006 BMW R1200R is a popular naked style bike which was thoroughly updated in 2015.
Engine: 1,170 cc Boxer, 109 bhp
Economy: 45 mpg
Range: 180 miles
Seat Height: 800 mm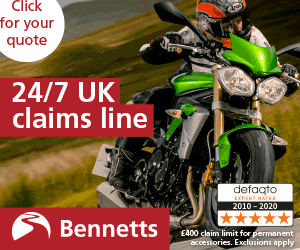 What Is It Like?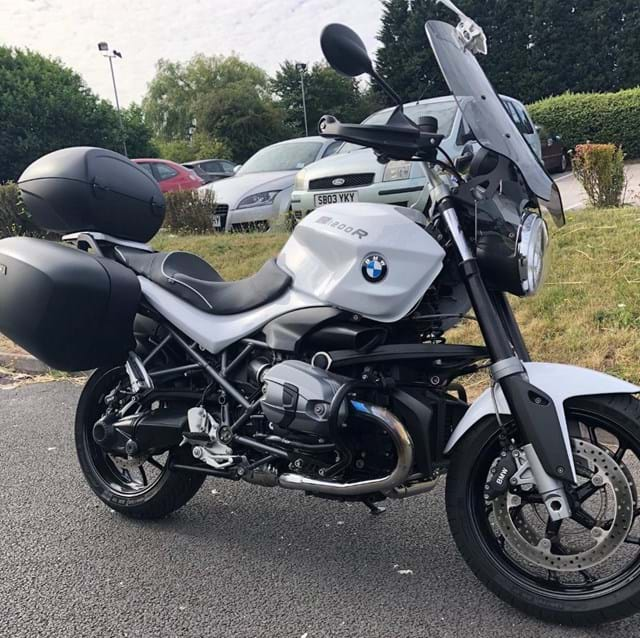 Choosing The R1200R
I've owned my BMW R1200R for over a year now. It's the 2014 Dark White, which is the last in the range before the liquid cooled model came out. I went for this model as I love the looks and as it's the last of the long range everything was sorted on them.
I passed my test when I was 17 and had bikes ever since. I'm 55 now but this is the first BMW and first shaft driven bike that I've owned.
What's Good?
I'm impressed with the BMW R1200R because it does everything well. The engine is full of torque with great engine braking.
I've not had linked brakes on a bike before but I'm well impressed with the stopping power. The ergonomics are fine for me at 6' and 15 stone.
Storage
The bike came with full BMW luggage, which is great quality and key matched. I prefer the way the side cases mount to the ones on LC model which has a luggage frame.
Mods
Mine came with the comfort seat, which looks nice but is anything but comfortable! I purchased a new Sergeant seat, which is great quality but not a great improvement in comfort. Save your money and get an Air Hawk pad.
The Akrapovic silencer is nice, very lightweight and looks better than the huge stainless Saturn 5 rocket booster standard unit. It sounds nicer too and I leave the removable baffle in as the noise is just right.
The front standard shock is rubbish as well so I changed that for a Wilbers one, which is much better and adjustable. The rear OEM shock has been left in situ as that seems fine.
There's a Puig hugger to keep the spray off the back and a Madstad adjustable screen to keep the wind and rain off me. Then GS hand guards, grip puppies, Hornig bar risers, LED lights and it's sorted.
- Rohan B, 2019
Price Guide
Year
Dealer
Private
Part Ex
Mileage
2006
£4,350
£3,500
£3,050
21,600
2007
£4,450
£3,550
£3,100
20,500
2008
£4,600
£3,700
£3,200
19,300
2009
£4,800
£3,850
£3,400
17,900
2010
£5,100
£4,100
£3,550
16,400
2011
£5,450
£4,350
£3,800
14,800
2012
£5,850
£4,700
£4,100
13,100
2013
£6,300
£5,050
£4,400
11,200
2014
£6,850
£5,450
£4,800
9,300
Get The Gear To Go With It
The Second Opinion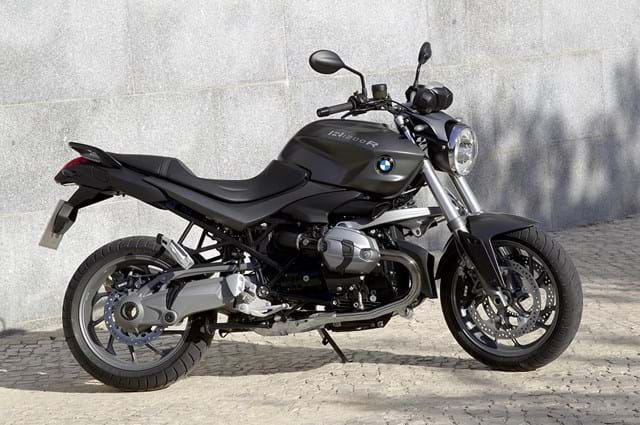 2007 BMW R1200R
At Top of the South Motorcycle Rentals in New Zealand people looking to hire one fall into two categories:
Seasoned BMW users
Tryout users who have never ridden a Boxer style BMW and wish to evaluate with a view to purchase
Whichever category, whether it be a one day or one month hire, whatever the riding style and no matter the roads riders are 100% impressed with the big Beemer. I'm obviously preaching to the converted in this brief review but I'd add two or three ups for the Beemer.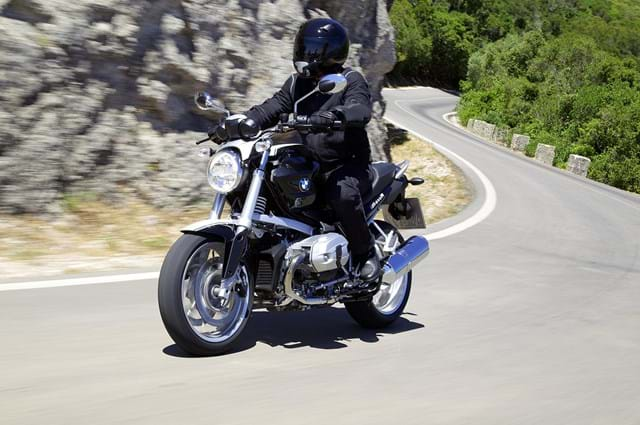 Handling
Those of us familiar with the Boxer style engine's horizontally opposed cylinders readily discount the cornering fears of the unconverted. However anyone new to the configuration never fails to be impressed. 100%. The Top of the South here in NZ has many challenging sections, perhaps the most well known being Takaka Hill (800m) with 25 each way of tight twisties.
For the twisties the other big factor is torque which of course gives us a forgiving nature, I'd go further by saying that at least two gears can be selected for any given bend depending on riding style.
Comfort
For me personally comfort level and ergonomics are a big plus. I'm 62, 6ft 1in and I have a crook hip. The Beemer is a perfect fit.
My Bonnie is also a great fit, but give it 3hrs and that's it - knees graunching, 62, arthritis, old fart, grumble grumble. The Beemer - all day - no worries.
Weight
Weight, size and the one that most surprised me with the Telelever suspension is the turning circle. I move my bikes from garage to street and back daily - more if it rains.
It still amazes me how easy it is to squeeze into the garage, to run up ramps, to reverse and to line up with others on display.
Hope this review is helpful, tosnz.com for more independent reviews.
- David A, 2019