Yamaha MT-01 Review (2005)
"
I would recommend a test ride for anyone. Remember sports bike people, it redlines at 5,500rpm so don't try over revving, just bang up another gear.
"
What Is It?
The Yamaha MT-01 is a naked bike designed specifically for loads of low end torque and is powered by a huge air-cooled 1,670 cc V-Twin engine, producing 90 bhp at 4,750 rpm and maximum torque at just 3,750 rpm.
Specs
Seat Height: Average (

825

 

mm / 32.5 inches)
Weight: Very heavy (265 kg / 584 lbs)
Economy: Average (50 mpg / 5.6 l/100km / 17.7 km/l)
Range: High (160 miles / 257 km)
Power to Weight: Average (0.340 bhp/kg / 0.253 kW/kg)
Top Speed: High (131 mph / 211 km/h)
Pros
Traffic lights are your friends
Ultimate rare posing tool
Powerful brakes
Cons
Budget for better tyres
Large and heavy
Tank range
What Is It Like?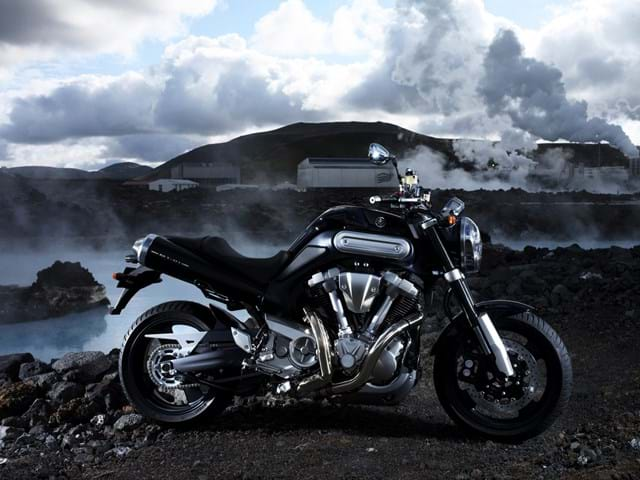 About Me
My friends call me Big Dave, I'm 6' 3", 110kgs and the MT01 fits me perfectly. I have owned a 2005 model for four years now and fell in love with them on site in one of our local Yamaha dealers.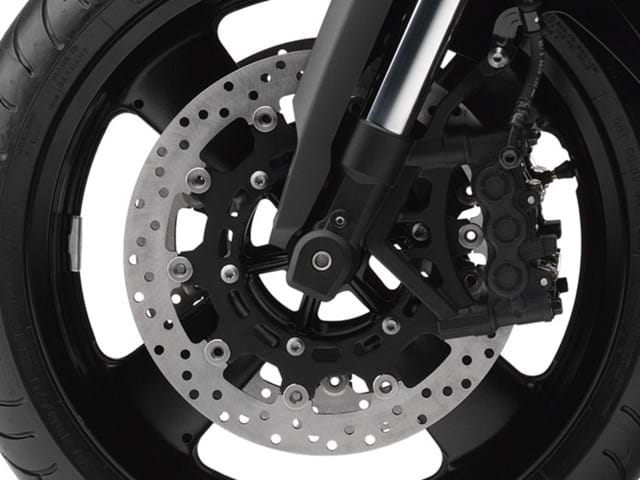 Handling
What a bike. Don't get one to ride around if you're shy, everyone asks what is that machine, such a easy bike to ride, clutch is light, and the brakes are amazing. The suspension can be a little harsh on some bumps but considering it has track style suspension it's okay.
The bike tracks so nice at all speeds, not one hint of headshake in the time I've owned it, nothing beats this thing of the lights, it just moves so rapidly. Handling in the corners is excellent, with plenty of rubber under you too.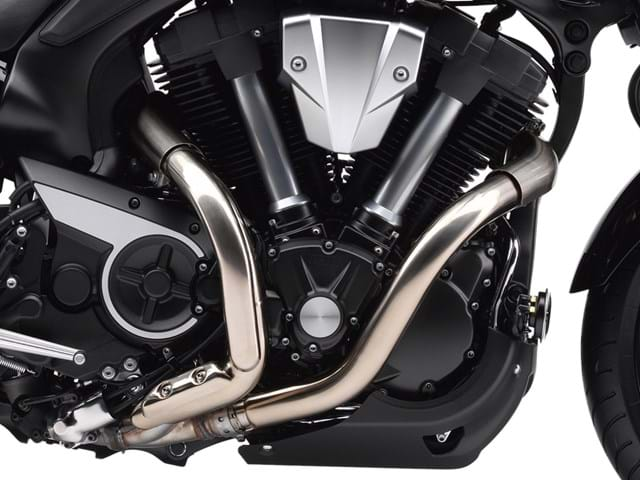 Engine
The bullet proof engine in these bikes is fairly easy to service if you have a mechanical aptitude. For some people the tank range could be better, but remember this is basically a track bike. I still get 150 miles out of a tank, however it takes a bit to get the last bit of fuel in, only if your chasing extra distance.
To Sum Up
This bike will be passed on to my son as I will never sell it and I would recommend a test ride for anyone. Remember sports bike people it redlines at 5,500rpm so don't try over revving, just bang up another gear.
Thank you Yamaha for producing my dream machine!
- Dave, 2016
Price Guide
Year
Dealer
Private
Part Ex
Mileage
£9,100
£7,300
£6,350
17,400
£8,950
£7,200
£6,300
19,100
2009
£8,700
£6,950
£6,100
20,700
£8,300
£6,650
£5,800
22,300
£7,750
£6,200
£5,400
23,800
2006
£7,000
£5,600
£4,900
25,200
£6,150
£4,950
£4,300
26,400
↑Year shows signs of appreciation
How to use the price guide
The Second Opinion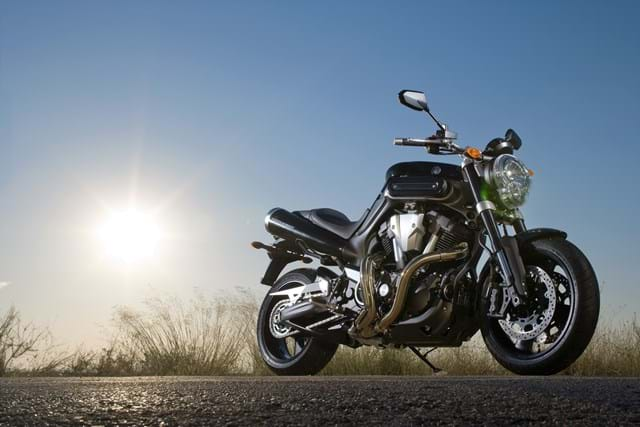 Finding The Right One
When I first saw the MT-01 I didn't know what to think. A friend of mine bought one of the first ones sold back in 2005 and he spent 1000's on it prior to delivery.
Once I had a good look at his bike it started to grow on me, I test rode one and fell in love with it straight away. I sold 3 bikes to fund my 01 but I didn't want a silver one, it had to be purple, and it took nearly a year to decide, sell the bikes and take the plunge.
After I bought it I had it 10 days and got rear ended. The insurance company fixed it as the damage was minimal, basically got knocked over and that was it, so when I got it back I stripped it apart and had it all colour coded deep armour - no blue frame wheels etc.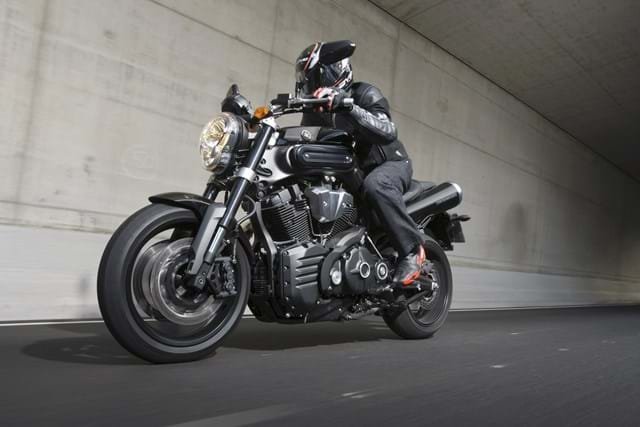 What's Good?
I have owned it 9 years now and have no intention of parting with it. I can't find any faults with the 01 as it ticks all the boxes I require within a motorcycle.
What's Bad?
The only problem I have had with it is the battery as for some reason they don't last long, which is be expected with the size of the engine.
Looking After It
My bike now has 14,400 miles on it, original chain sprockets, disc pads and discs. I've fitted a new clutch due to a Yamaha dealer using the wrong oil, so as you can gather it gets looked after.
- Alex, 2015
A Few More Thoughts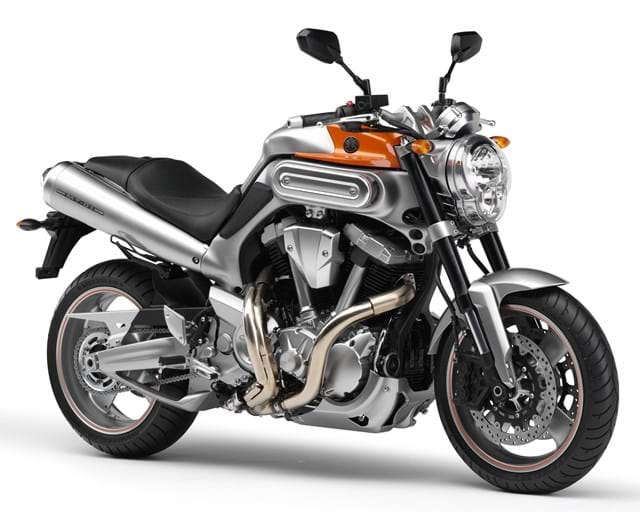 I own a 2009 MK2 MT-01 and had been looking specifically for a second generation MT-01 for several years. Having finally found my now pride and joy I wish I'd bought years before; it's a real hoot to ride and always draws a crowd.
It's very well made, well engineered and never fails to put a big grin on my face. If anybody is thinking the MT-01 is for them don't put off getting one now as they are quite scarce, which is reflected in their increasing value. I am in fact looking for another at present!
- Chris H, 2016