MV Agusta F3 800 Review
" This bike is jaw droppingly beautiful. It turns heads, sounds wonderful and rides exceptionally well. "
✓Looks amazing and goes just as well
×It was never going to be cheap
What Is It?
The MV Agusta F3 800 is a premium Italian sports bike with an exhaust that can only be described as a work of art.
Engine: 798 cc Triple, 145 bhp
Economy: 35 mpg
Range: 130 miles
Seat Height: 805 mm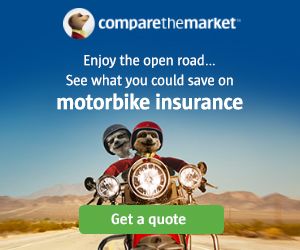 What Is It Like?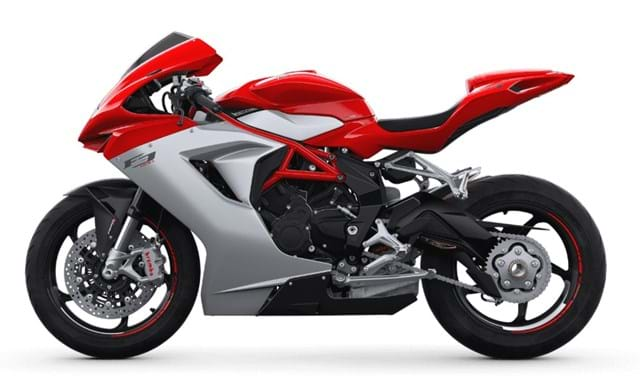 Reliability
You hear a lot about MV not being very reliable but that isn't my experience at all. I bought my MV at 12 months old with 900 miles on – she's now due her first MoT and has 16,000 miles on. No commuting, just touring and playing out.
The only problem I've had has been with the starter clutch ("sprag") – there was a design flaw. This flaw has now been fixed by the factory and all bikes are covered, even if out of warranty. My local dealer fixed the issue with the latest design at the last service.
The bike has been ridden in the torrential rain, storms and in the sun but she has never let me down. I can ride her all day long and the only thing at risk is my licence.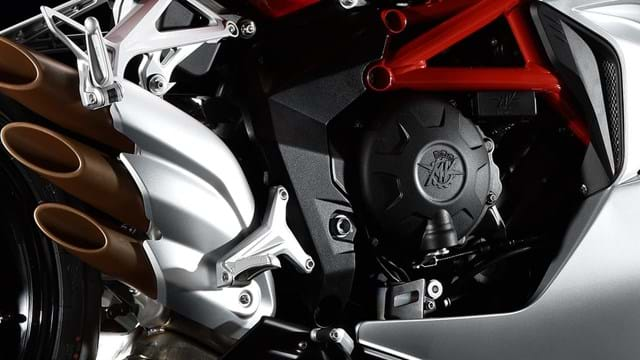 Ride
When I got the bike she was plainly setup for "Italian race tracks" and not "Lancashire pot holes". She was nigh on unrideable.
Many MV owners were telling me that the original suspension was rubbish and needed replacing with Ohlins or similar. With this in mind I took her to a suspension specialist, who also supplies Ohlins etc. His view was that the suspension is "fine until you are racing at superstock level". He charged me £40 for a ride in/out suspension setup which took about an hour. The bike's handling is completely transformed.
It is a very firm ride, but this is an Italian sports bike. She corners accurately and predictably. The only thing I've ever ridden that corners faster than this bike is my Honda RVF400. Throttle response is silky smooth, the MV ECU updates are installed at each service and there is no trace of the often reported "snatchy" fuelling.
I've had the bike lowered by 1" so that I can reach the floor. This didn't affect the handling in any way that I could notice.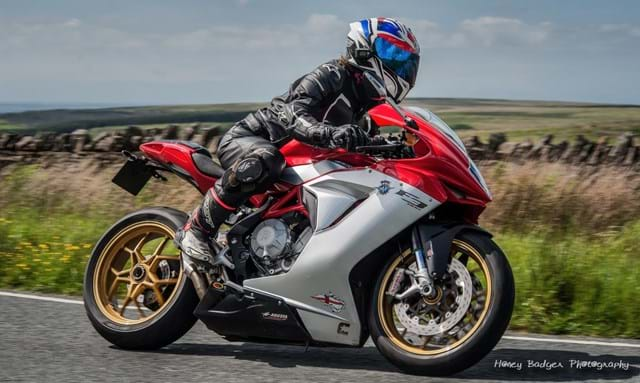 Technology
There's 8 level traction control, 8 level ABS, switchable riding modes (Normal, Sport, Rain and a user definable mode where you can specify engine braking, throttle response, fuelling) plus a counter rotating crankshaft for improved handling.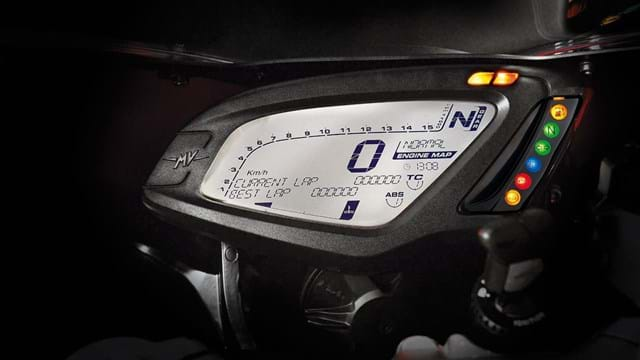 Costs
I paid £8,000 for her and she was and is in mint condition. The last major service with valves etc cost £350. The next service, also a major with valves, is going to come in at a fair bit more as I need new chain and sprockets and brake pads – so probably around £800.
I get around 3,000 miles from a rear Pirelli Diablo Rosso III and 6,000 from a front. Range is around 100 miles to reserve and another 25 to 35 after that.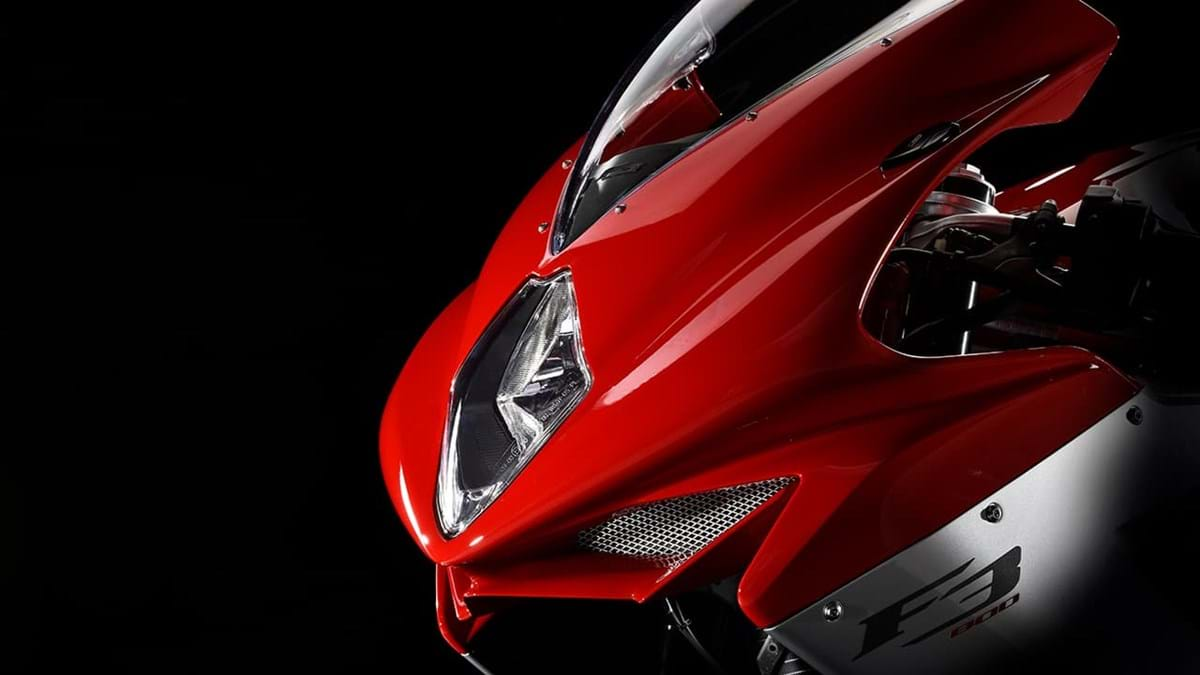 To Sum Up
This bike is jaw droppingly beautiful. It turns heads. It sounds wonderful and it rides exceptionally well – putting down its 148bhp in a linear usable way.
There is no bike on the market right now that would make me change her. The only thing that might would be if Triumph put that Moto2 engine into something equally good looking with a single sided swing arm.
- Mark F, 2018
Price Guide
Year
Dealer
Private
Part Ex
Mileage
2013
£7,500
£7,500
£7,500
12,400
2014
£7,700
£6,150
£5,400
10,400
2015
£8,250
£6,600
£5,800
8,300
2016
£9,250
£7,400
£6,500
6,000
2017
£10,700
£8,550
£7,500
3,500
2018
£12,500
£10,000
£8,750
5,100
2019
£14,750
£11,800
£10,300
3,700
2020
£17,400
£13,900
£12,200
2,100
Add Your Review
Do you own this bike? We are after anything good, bad, unexpected or that you have changed plus anything that a prospective new owner might find interesting or useful.