Lexmoto Tekken Review
" It's well balanced, easy to control, has nice off the line acceleration and gets mistaken for a KTM on a daily basis. The Tekken is a great first bike. "
✓Big bike looks, chunky tyres
×Tall seat, on the heavy side
What Is It?
The Lexmoto Tekken is a leaner friendly budget supermoto style bike which was designed to take a larger engine so you get a 125cc with proper bike big looks.
Engine: 124 cc Single Cylinder, 10 bhp
Economy: 80 mpg
Range: 230 miles
Seat Height: 820 mm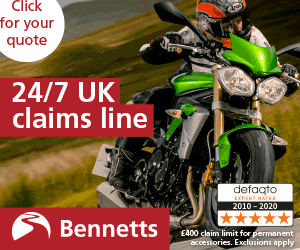 What Is It Like?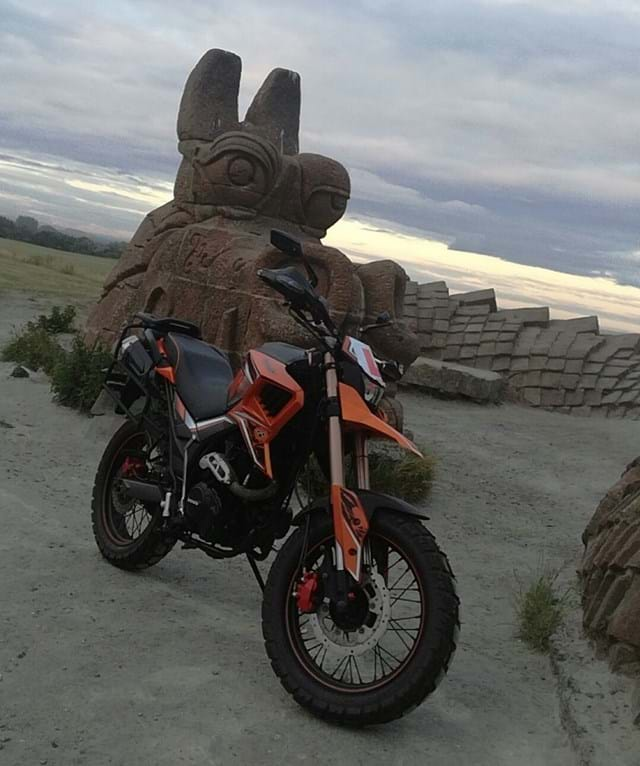 My First Bike
Well the Tekken, where do I start? It has many good points but only a few small downsides. It's my first bike and is ridden nearly every day no matter the weather, so it's been through the worst Scotland's can throw at it.
What's Good?
The bike is very well balanced, is easy to control and has nice off the line acceleration. It looks awesome but gets mistaken for a KTM on a daily basis. I don't know if that's a good thing to be honest!
The bike is very off road capable both on and off the road.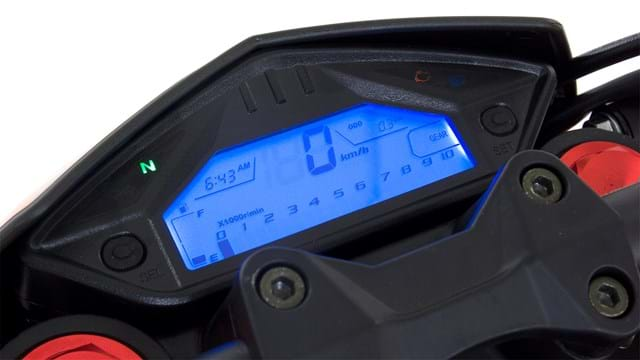 Any Downsides?
The bike isn't awfully loud. I have been waiting to fit a new aftermarket exhaust since I picked it up but nothing has come out for it yet.
The top end isn't amazing but decent enough. I average 55-60 flat and I have pushed it to 68 down a slight hill. I feel if the suspension was stiffer and it had normal tyres it would be capable of 70mph easy. These suggestions I will be doing in the long run.
Now the most annoying thing. The electrics aren't the best but with a few solders here and there and a good mechanic it's absolutely fine. I feel if they work on better wiring the bike would be a steal. I have had a few things replaced under Warranty like a starter solenoid and a new ignition barrel.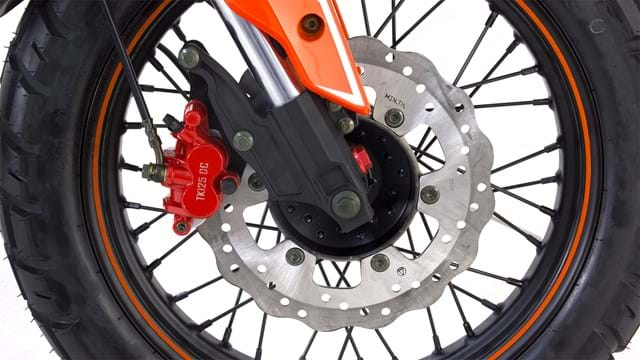 Mods
I've added new mirrors, a tank pad and hand guards. I do have some spoke covers to fit and they will be going on as soon as possible.
To Sum Up
The Tekken is a great first bike and a great bike for the money. It just needs to be maintained regularly like all bikes.
- Lucas B, 2018
Price Guide
Year
Dealer
Private
Part Ex
Mileage
2018
£1,850
£1,500
£1,300
3,700
2019
£1,850
£1,500
£1,300
2,100
More Info
Check out this video from Lexmoto.
For more reviews and launches check out BikeSocial.