Yamaha Tricity Review
" If you're wanting to ride but are a bit unsure or scared of bikes then buy a Tricity. They are good bikes and when your confidence grows you can pass your test and move up or modify it. "
✓Stable ride, easy to use, brakes
×Can be slow with 11bhp moving 152kg, rear suspension, no glove box
What Is It?
The 2014 Yamaha Tricity is a learner friendly three-wheeled scooter which was updated in 2017.
Engine: 128 cc Single Cylinder, 11 bhp
Economy: 80 mpg
Range: 120 miles
Seat Height: 780 mm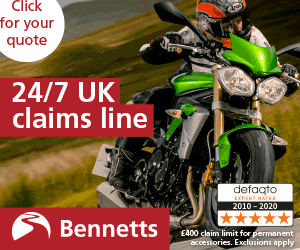 What Is It Like?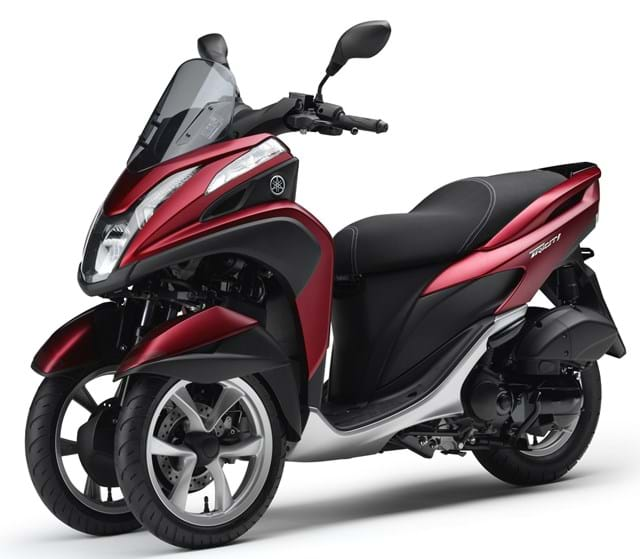 A Great Stable Bike
My 2015 Tricity has a red metallic matte paint finish and was bought second hand with just 250 miles on the clock. I've bought every accessory for it from heated grips to knuckle guards.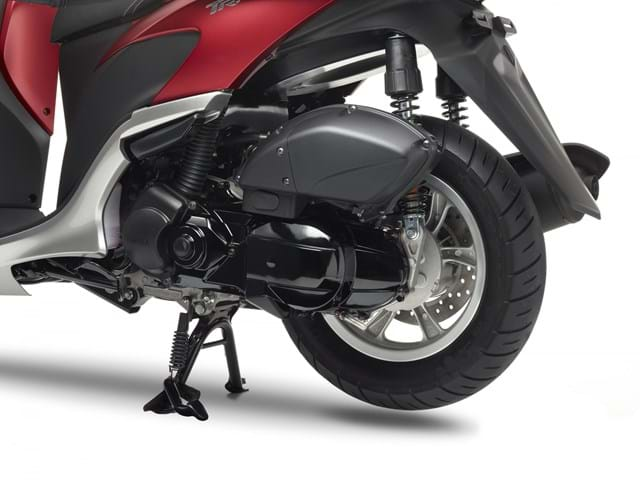 Any Issues?
The downsides to the bike are the uncomfortable rear shocks which need changing. I'm currently trying to buy some YSS gas shocks from Thailand as they are not available in the UK, other than the basic style shocks which are similar to ones fitted. The tall windscreen and comfort seat are expensive but that's just the usual dealer overpricing.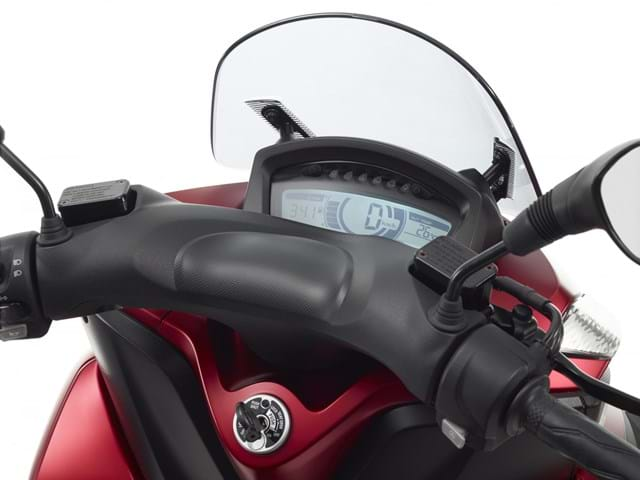 The Engine
The engine is first generation so it's not the blue core version with 1 bhp more. It produces around 11 bhp because it was designed as an early learner bike similar to a bike with stabilisers (extra wheel) but after riding it for a while it really needs the full 15 bhp allowable on the A1 licence. Weighing in at 152kg with a 90kg rider can be slow at times from standing start.
I've found putting 97 or 99 octane fuel, Esso Supreme or Tesco Momentum, rather than basic 95 octane unleaded fuel helps it feel less lethargic. If you are able to feel the bike through yours hands and bum it adds some bottom end shove.
Also try to put quality oil in it i.e. Yamalube or Castrol Power 1 10w 40 semi synthetic. I tried Silkoline but found it useless.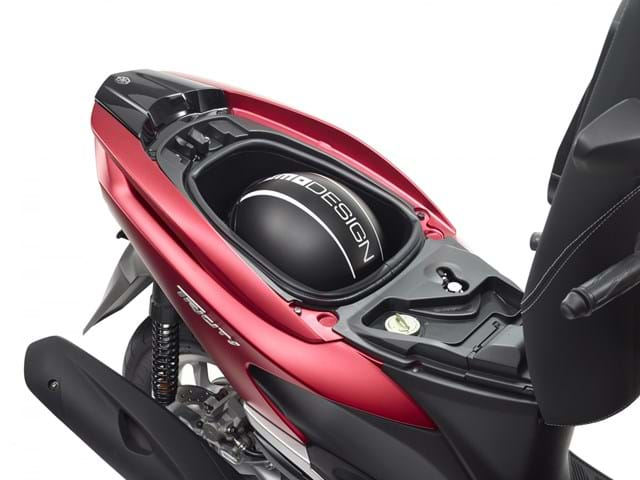 Handling
I use mine for touring even though it's a city bike as it's more than capable, ignoring those rear shocks for a second. If you run the bike for more than one hour it gets really warm.
It does liven up a bit and becomes quite fun with decent fuel and oil. I can get a good 50mph+ from it but 58mph seems to be the happy running speed and I can get 60mph on the flat when the wind is calm. On downhills it can push 70mph - a great flying feeling and still stable at that speed.
To Sum Up
If you're wanting to ride, but are a bit unsure or scared of bikes, buy a Tricity. They are good bikes and when the confidence grows move on or modify.
Once you have passed your test you can of course then ride a bigger bike but if want a fun 125, a modified Tricity is the way to go.
- Simon C, 2018
Price Guide
Year
Dealer
Private
Part Ex
Mileage
2014
£2,300
£1,850
£1,650
9,500
2015
£2,550
£2,050
£1,800
7,300
2016
£2,800
£2,250
£2,000
5,000
More Info
Check out this video review from CagerOnTwoWheels.
For more reviews and launches check out BikeSocial.