Suzuki GSX1400 Review
✓Loads of low down torque, comfy riding position
×On the heavy and large end of the scale, runs out of power at the top end
What Is It?
The 2001 Suzuki GSX1400 is a naked bike famous for providing loads of low down torque.
Engine: 1,402 cc Inline Four, 106 bhp
Economy: 40 mpg
Range: 190 miles
Seat Height: 790 mm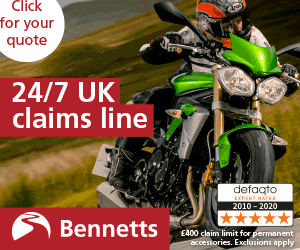 What Is It Like?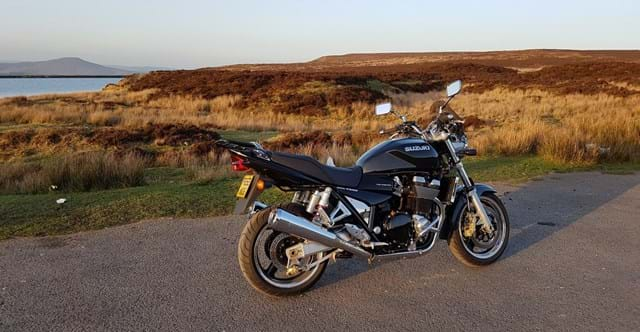 Choosing The GSX1400
It was January 2016 when I had a WhatsApp message from a friend that I hadn't seen for a good five years. It was a picture of a black Suzuki GSX1400 that he was selling.
He asked if I knew of anyone that was interested in the bike, which was a K2 model with 11,000 miles on it with three previous owners.
It turned out that he had bought the bike from someone who travelled around Europe on it, then sold it to an older gent, then bought it back a few years later because the older gent hung his leathers up due to old age.
I said I would ask about to see if anyone was interested then the next day I happened to open the WhatsApp picture up on my PC, which was in greater detail and I thought my god that's in good nick so I got back in touch and went to see the bike. I bought it there and then.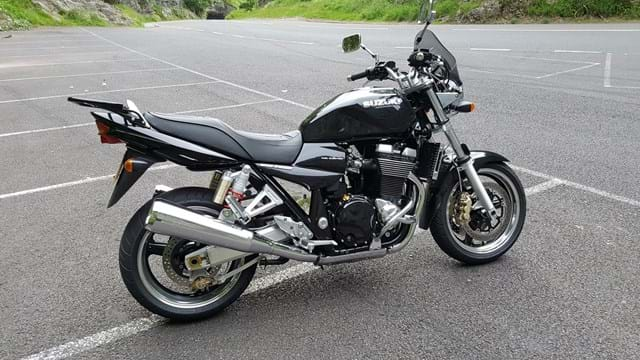 First Impressions
I wasn't expecting too much because I already owned a Suzuki B-King but boy I was wrong. This bike is a dream.
It has so much grunt on tap and with its 6 speed gearbox (all the other big retro's have a 5 speed) it's a fabulous mile muncher and comfy with it.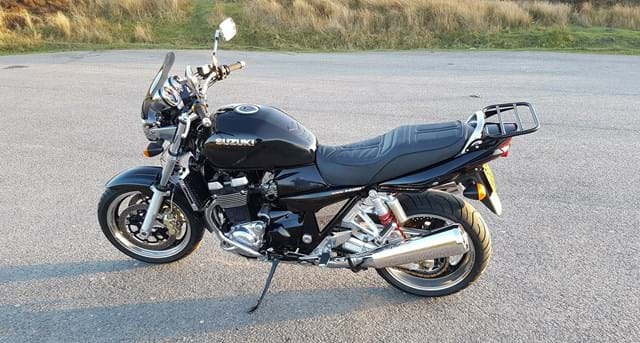 Handling
Handling is sure-footed and can get a bit loose when really pushing on but hey it's not a race rep and the brakes are good but need maintaining being Tokico 6 pots.
Two Up
It's the best bike I've had for carrying a pillion by a country mile due to the upright riding position, the big seat and it's fair to say it's the bike I've used the most since I have bought it.
To Sum Up
My ZRX 1100 and Zephyr 1100 don't get used as much as they used to and I would recommend one to anyone. If you are looking for a retro bike just go and have a test ride on one. Mine is a keeper for sure!
- farmersti, 2017
Price Guide
Year
Dealer
Private
Part Ex
Mileage
£4,500
£3,600
£3,150
25,700
£4,700
£3,800
£3,300
25,100
£4,950
£3,950
£3,450
24,400
£5,100
£4,100
£3,600
23,600
2005
£5,250
£4,200
£3,700
22,600
£5,400
£4,300
£3,800
21,600
£5,500
£4,400
£3,850
20,500
£5,550
£4,450
£3,900
19,300
↑Year shows signs of appreciation
Get The Gear To Go With It