Yamaha YS125 Review
| | | |
| --- | --- | --- |
| Overall | | ★★★★☆ |
| | |
| --- | --- |
| ✓ | Stylish, reliable, economical, value for money |
| | |
| × | Only a drum brake at the rear, skinny rear tyre, lights |
What Is It?
The 2017 Yamaha YS125 is a budget naked bike which replaces the popular YBR125 with more modern styling.
Engine: 125 cc Single Cylinder, 11 bhp
Economy: 110 mpg, 340 miles
Seat Height: 795 mm
Wet Weight: 129 kg
Top Speed: 70 mph
RRP: £2,800
What Is It Like?
I have owned the YS125 from new and for a few months now and I feel it's time to write what I think of it. I have ridden around 1,500 miles now and can safely say I feel I have made the right decision on getting this bike. Initially I was looking to do a direct course and get a bigger engine bike but I have learned a lot by riding this little 125 and it has provided a lot of confidence riding on the busy roads of London.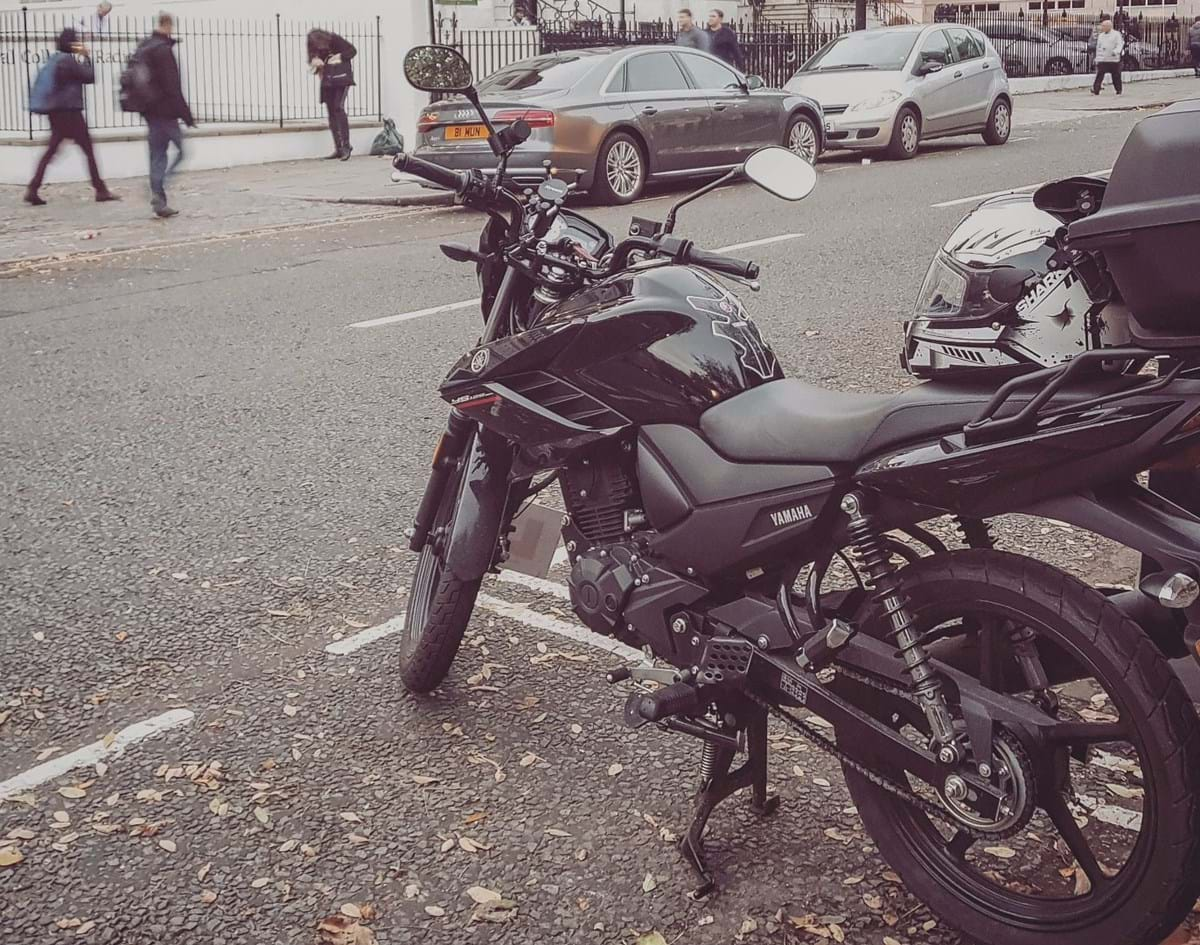 The thing I like about this bike is it's really light. This makes it easy to move at slower speeds and parking in bays around London. I commute to and from work which is a 20 mile round trip but also go to client sites dotted around the city. If you need something dependable, easy to park and a filtering machine. You can't go wrong with the YS125.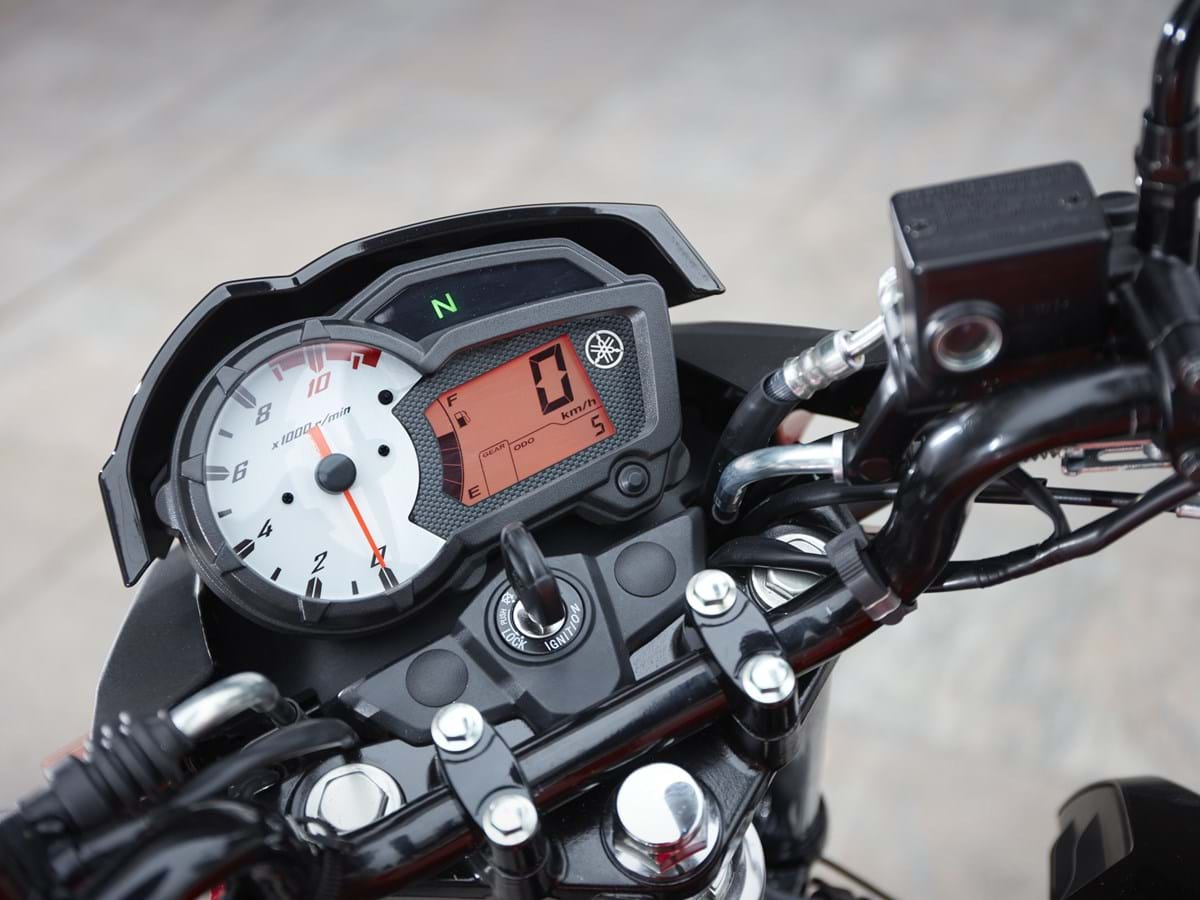 The main rival was the CBF125, which is a great bike, but the YS125 sold it for me with its more up to date look and the clear dash that shows what gear your in, digital fuel gauge and the rev counter being analogue is a really nice touch.
Build quality is good too. Knowing it's using Japanese parts and has Yamaha's expertise behind it is what I need as I depend on my bike a lot. Some of the cheaper Chinese bikes may run but getting spare parts takes ages and with a yammy I just need to go to an authorised dealer and I'm sorted.
The fuel efficiency is good too. Averaging 60mpg in city riding is pretty darn impressive. I ride nearly every day and only need to fill up every one and a half weeks.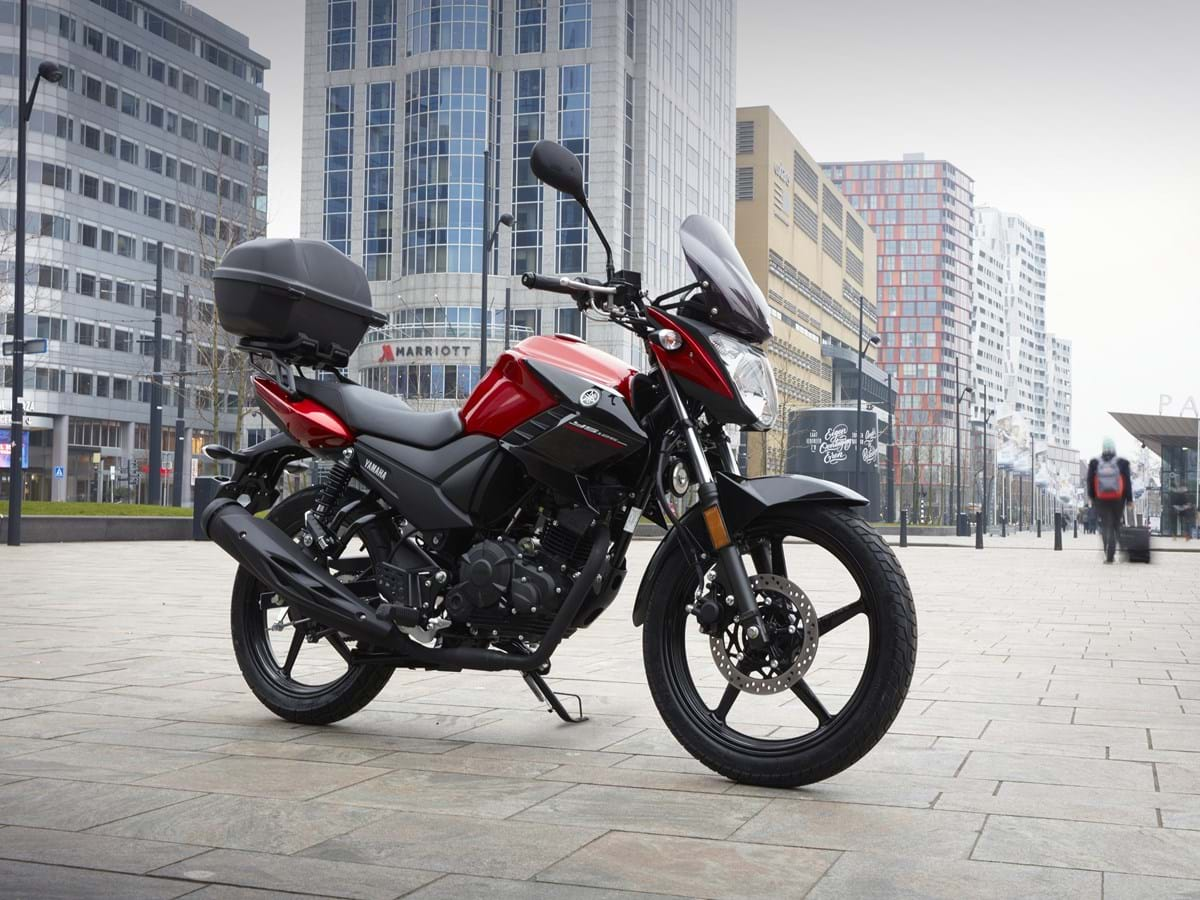 I got mine with the top box which actually makes the bike look better in my opinion and the 30 litre capacity is very useful. I can fit a full face large helmet in it with my gloves. The centre stand is good to have as well and easy to use with the bike being so light.
Things to note is it's not the fastest 125 but for city riding doesn't need to be. It's still got enough for comfortable overtaking. Once I put 500 miles on the bike it starts to open up more too.
The only thing I would like is ABS although the combined braking system isn't too bad though. Also as it's Euro 4 compliant the stock exhaust isn't loud but if I need someone to know I'm there I use the horn.
Overall I have very little to complain about this bike, it's comfortable (I'm 5ft10 not cramped and feet touch the ground) dependable and a fun little bike for the city commute.
- Sameer, 2017
Price Guide
| Year | Dealer | Private | Part Ex | Mileage |
| --- | --- | --- | --- | --- |
| 2017 | £2,200 | £1,750 | £1,550 | 3,700 |
| 2018 | £2,500 | £2,000 | £1,750 | 2,100 |
| 2019 | £2,900 | £2,350 | £2,050 | 950 |
The Second Opinion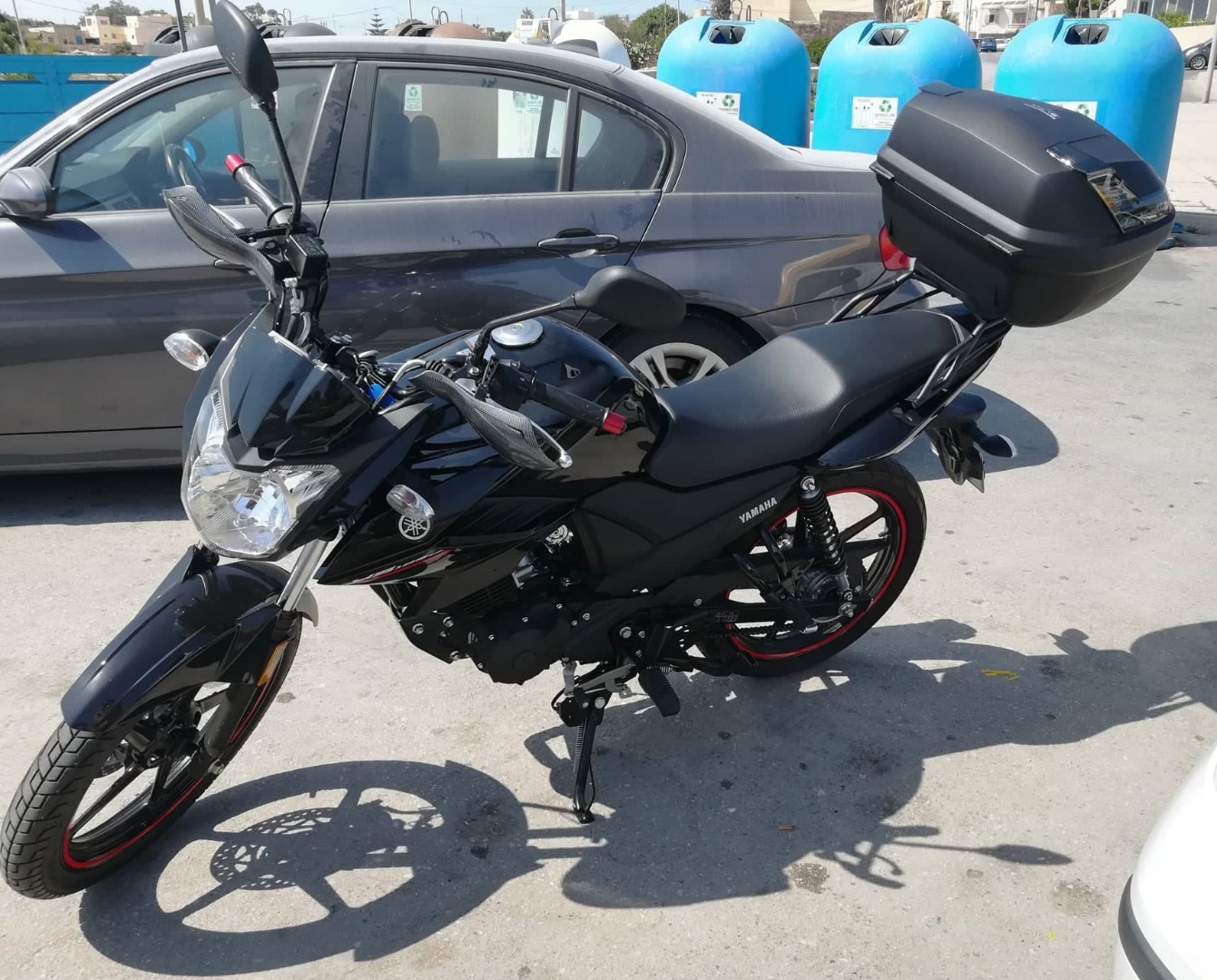 I'm really happy with my bike. It's comfortable and very very economical 😊
The only thing that makes me a bit mad is the rear drum because it's a 2018 bike so, come on, even a Chinese cheap made bike comes with rear disk, rear monoshock, wider rear tyre and front upside down forks 😒.. but still I can't complain, I love my bike 😜😍
I did few things on it but nothing special though. Added a rear 46 litre top box by Givi, extended red/black bar ends, carbon look hand guards, red strip on wheels, tank pad and I did two angel eyes spot lights.
I'm also working on angel eyes for the normal light and when you go on bright it will switch to the spot lights as well .. I really found it helpful for cars to see me better 😉
Next I'm thinking about a ceramic coating as well but I have to find some decent time to do it as it requires a lot of time...
- Neil A, 2019