Shark Skwal 2 Review
The Skwal 2 is the outstanding new offering from Shark and is an evolution of the Skwal, which came out in 2015.
RRP: £200 to £250
Test Period: 3 months – 1000 miles
Tester: Naked Rider
| | | |
| --- | --- | --- |
| REVIEW | | ★★★★★ |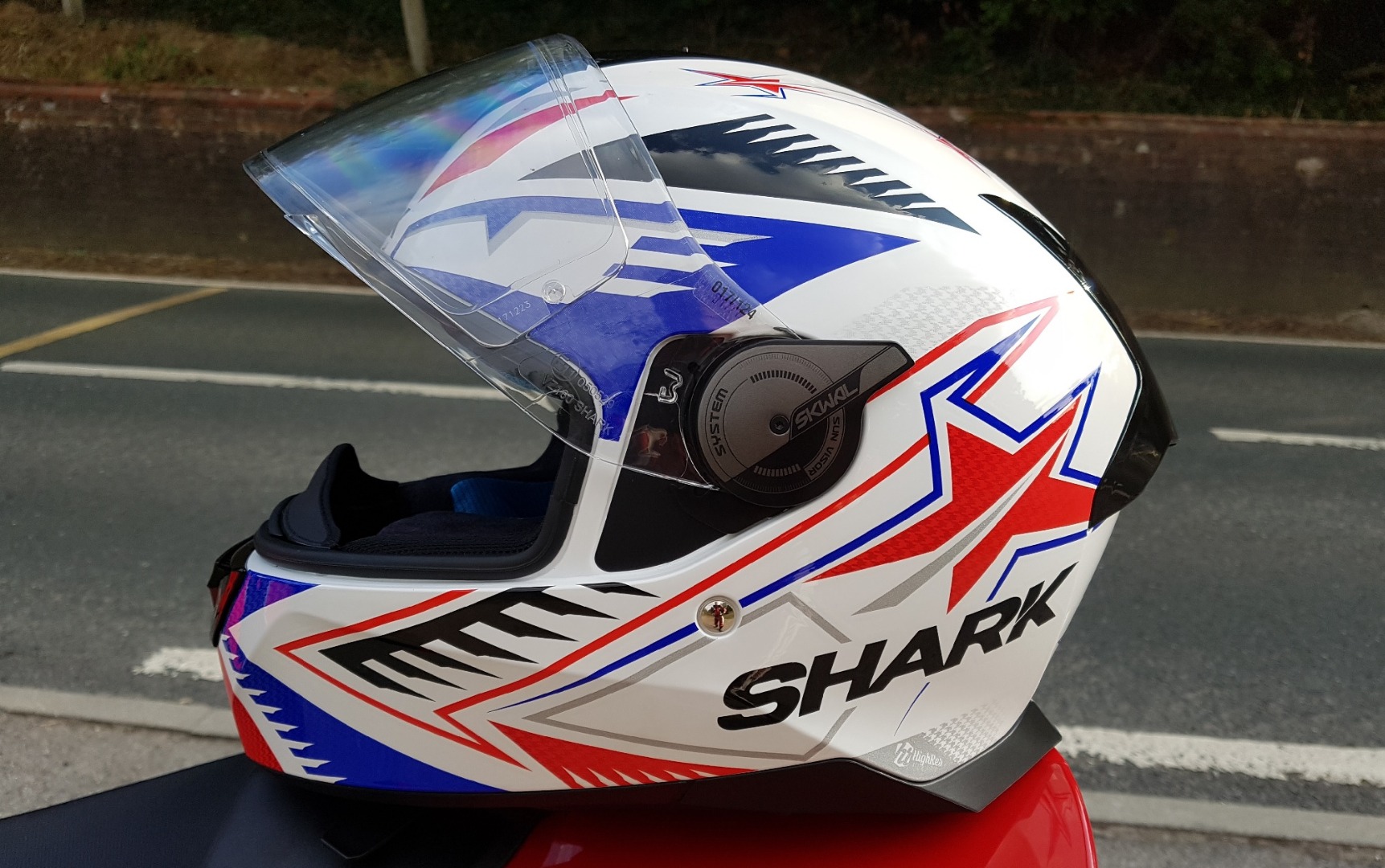 Visibility
The original Skwal offered a revolutionary new safety system with USB charged yellow or green lights in the front and rear to increase rider visibility. The rider had the option of pushing the switch once for the lights to remain on, or twice for a flashing effect.
From a road traffic legislation point of view, I am not convinced the system is strictly legal – white light only to the front, and red light only to the rear – but let's be honest, anything that makes you more visible to the generally optically-challenged car driver is a blessing.
What Do You Get?
The Skwal 2 comes with a Pinlock anti-fog insert as standard, and has an easily-operated internal sun visor. The fastening device is a ratchet type clip – as with the previous version – and is much less fiddly than those horrible D-ring affairs.
It has a 4 star Sharp rating, and weighs around 1.5kg – about average for a full-face helmet. It also has handy-little grooves for the legs of your spectacles if you're 4-eyed like me.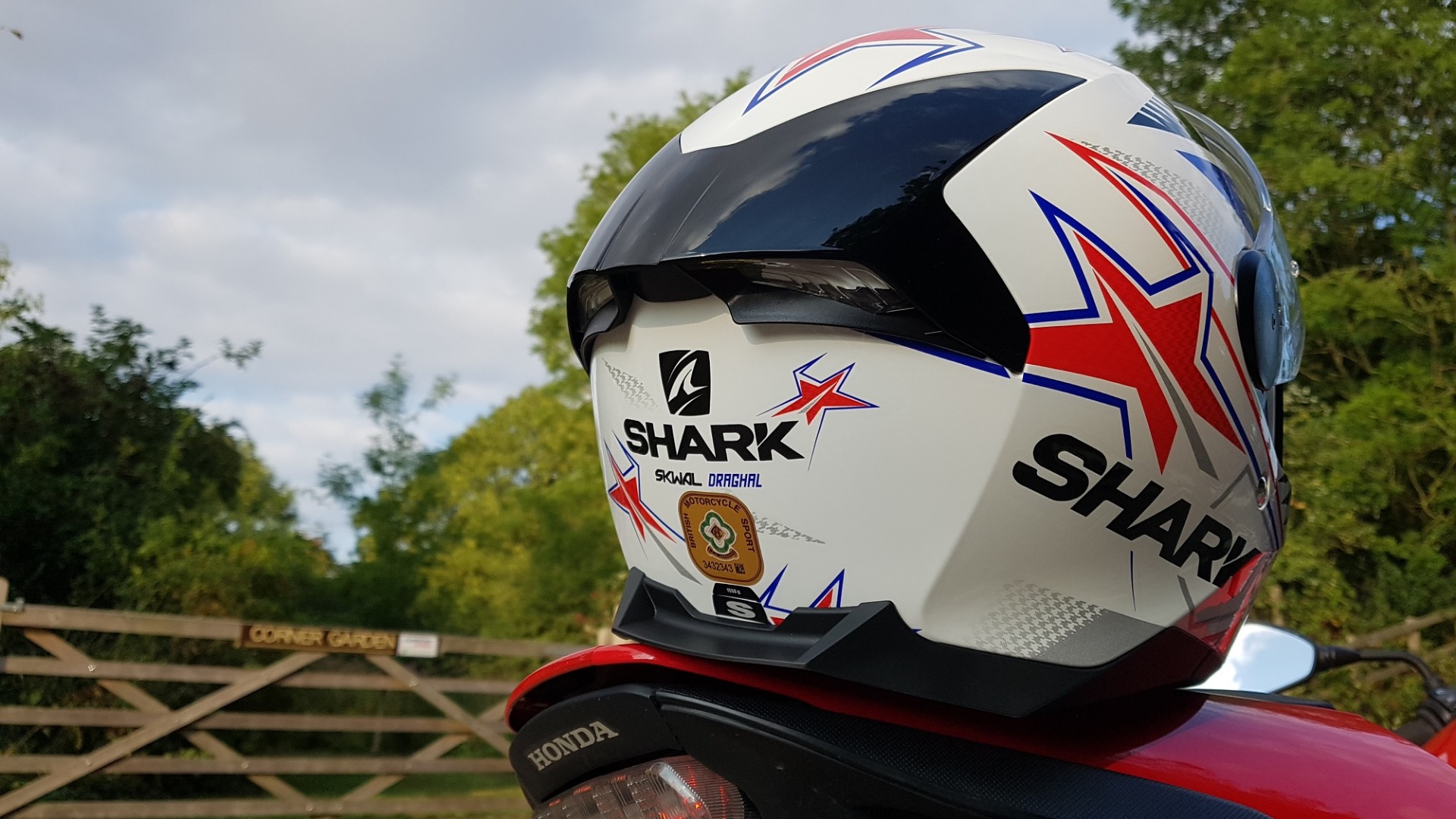 Comfort
I have owned several helmets over the years, most of which have been Shark. I have always been a Small... and I have always found that Shark fitted perfectly. So, imagine my surprise when I found the new Skwal 2 a little tight. However, I was advised to stick with it, as the Skwal 2 has memory foam inserts... and my adviser was right.
It was a little snug for a few weeks, but now it is fitted perfectly for me, and that has got to be a good thing. Furthermore, it is incredibly quiet – I ride a naked bike, and commute on breezy country lanes.
I thought the Skwal was good, but this is amazing, with the improved Shark auto-seal system. I would still recommend wearing plugs though, as decibels are funny things, and our hearing is very important.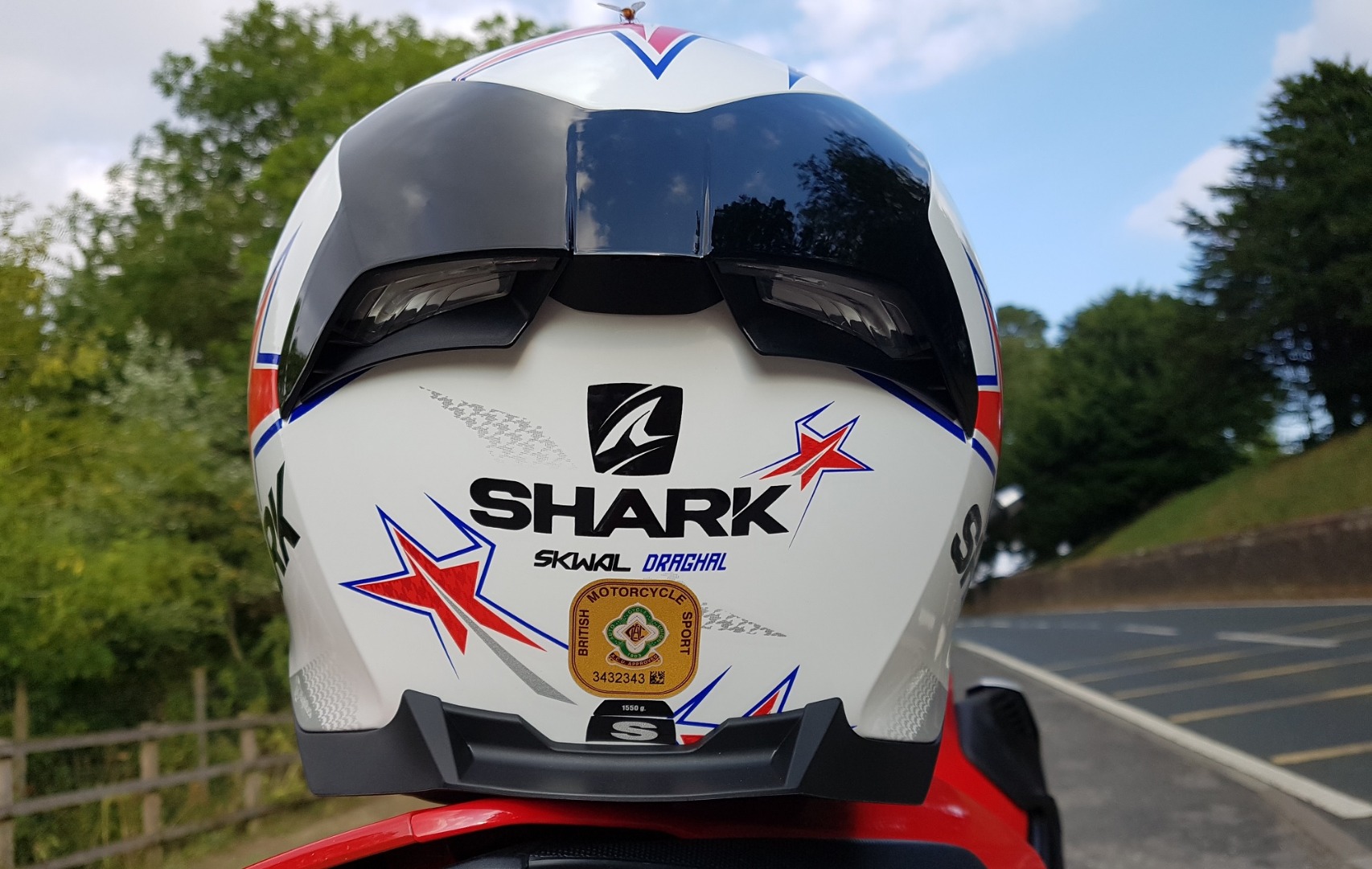 Looks
Apart from the memory foam, the new helmet offers much more aggressive styling with a more angular back end, and a spoiler type thing, which allegedly improves aerodynamics.
The lighting system is now a bright white with bigger lenses, and although it holds charge for less time than its predecessor, it is a significant improvement. It comes in around 24 graphic designs and 4 plain colours.
To Sum Up
Shark helmets may be significantly cheaper than Arai or Shoei, and that may deter you, but essentially you buy these things to protect your noggin, and Shark offers the same level of protection as the premium brands.
The brand has come on leaps and bounds over recent years and there is plenty of choice. I strongly recommend that you consider Shark helmets, and particularly the Skwal 2, as – in my humble opinion – I do not think you can buy better for sound, ease of operation, safety or protection.
- Naked Rider, 2018