Privacy Policy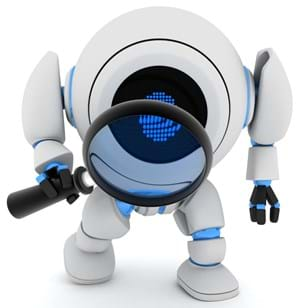 We take your privacy seriously, and treat information about you as we would like information about us to be treated.
We don't ask you for any personal details. If we start to provide services which absolutely require us to know about you, then we will make it clear to you what your details will be used for and how your data is protected.
We do, however, have some systems in place to help us to run the site which collect anonymous data, which we describe below.
Who Are We?
We are a small company called The Bike Market Ltd (Company Number 10353652) who run this website from Peterborough in the UK.
You can read more about us and we would love to hear any feedback you might have about our site on ian@thebikemarket.co.uk
Cookies
What Are Cookies?
A website can ask your browser to store small pieces of data when you visit it. These pieces of data are called "cookies", and they can only be seen by the website that asked for them to be stored.
If your browser has stored cookies at a website's request, then the next time you visit that website the cookies will be sent back to it.
Cookies can be used for many reasons. A cookie might store any preferences you have set between visits to a website. Other cookies can be used to understand how a website is being used, helping to improve it.
Cookies can be removed by you at any time. A quick web search will give you information on how to do this in your particular browser.
Our website uses only the cookies that we describe below:
Google Analytics
This system, provided by Google, uses two cookies (_gid and _ga) to help to track how our site is used.
We use this to understand things like how people found our site in the first place, which pages are being viewed the most and which countries people are using the site in.
All data is anonymised before it is stored, and so details of any particular individual's use of the website cannot be identified, neither by Google nor by us.
If you want to opt out of Google Analytics for all websites you can do so easily by downloading a browser add on developed by Google.
It's a small app which sits in your web browser and blocks Google Analytics from collecting any anonymised information about how you use the site.
Google AdSense
This system, provided by Google, uses cookies to facilitate showing adverts (non-personalised in the EEA and UK) on the site. The cookies are used for frequency capping, aggregated advert reporting and combating fraud / abuse.
To manage how you see personalised adverts on other websites Google provide a handy Ad Settings tool.
We Want Your Motorbike
Some model pages feature a form to enter your registration number (VRM) for help selling your bike.
This information is stored by The Bike Market for reporting purposes and passed to We Want Your Motorbike's website to help you progress your interest in selling your bike.
Reviews
We like to work with you to publish your experience of owning your bike or scooter. This may be via numerous communication channels (such as verbal, email, Facebook, Twitter etc.) but be assured that any personal details you give us will only be used to help publish the most helpful review we can and nothing else.
Questions and Complaints
If you have any questions about our privacy policy or wish to register a complaint please get in touch on ian@thebikemarket.co.uk