BMW's funky new X2City Scooter
9th July 2017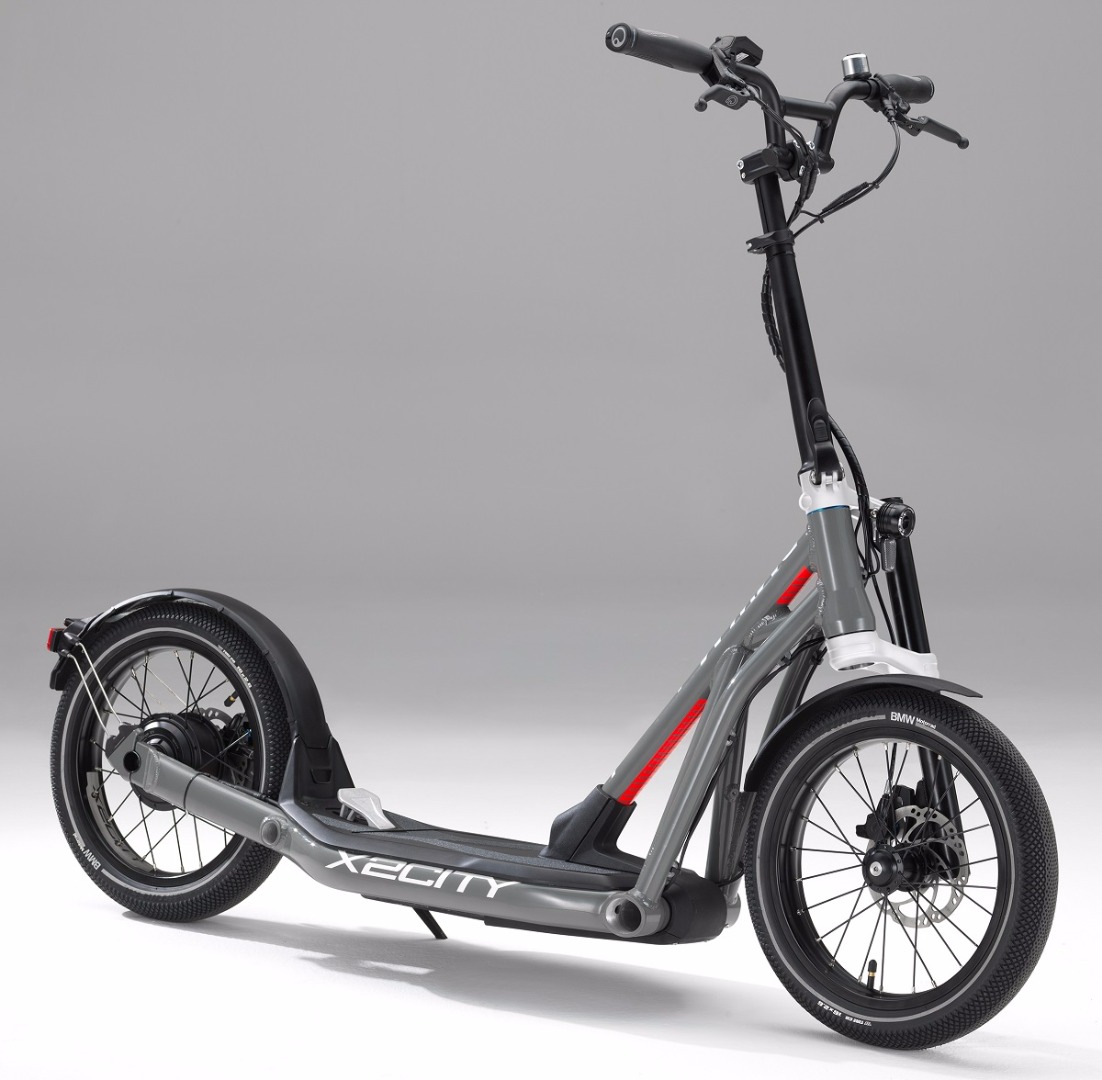 BMW have just announced a funky final mile alternative to those awkward folding bicycles and it looks like awesome two wheeled fun. The X2City is an electric scooter that falls under the Pedelec25 category and that means no helmet or driving licence as long as you are over 14. A helmet is probably a good idea though because it will do 15mph and that's going to hurt if you fall off.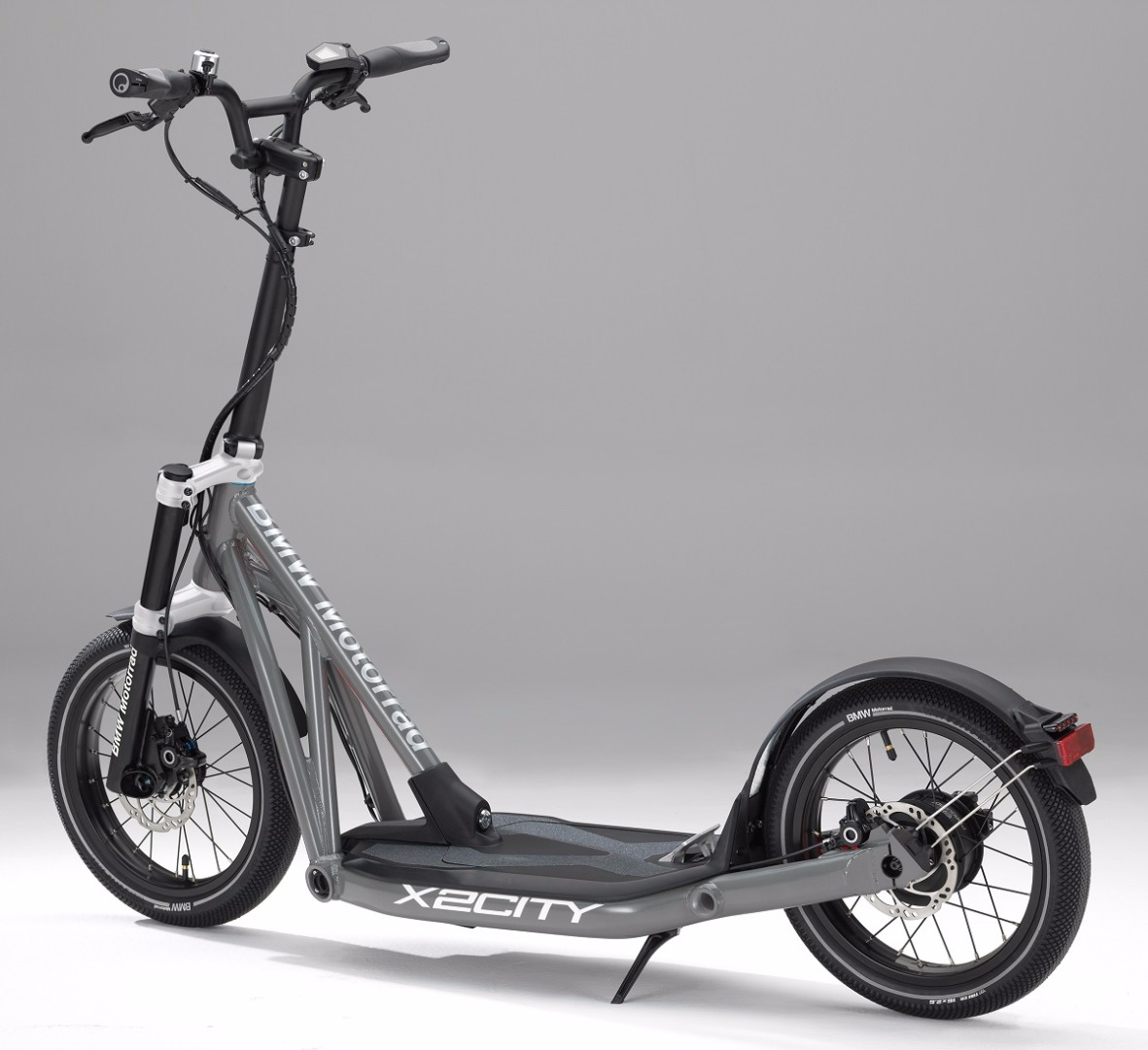 Range is pretty good for such a small machine with 15-20 miles on offer and it only tips the scales at 20kg. For storing it in your car boot the bars flip down and there are five levels of speed to choose from (5/7/10/12/15) but the motor only kicks in once you kick off and reach 3.7mph - otherwise known as walking pace.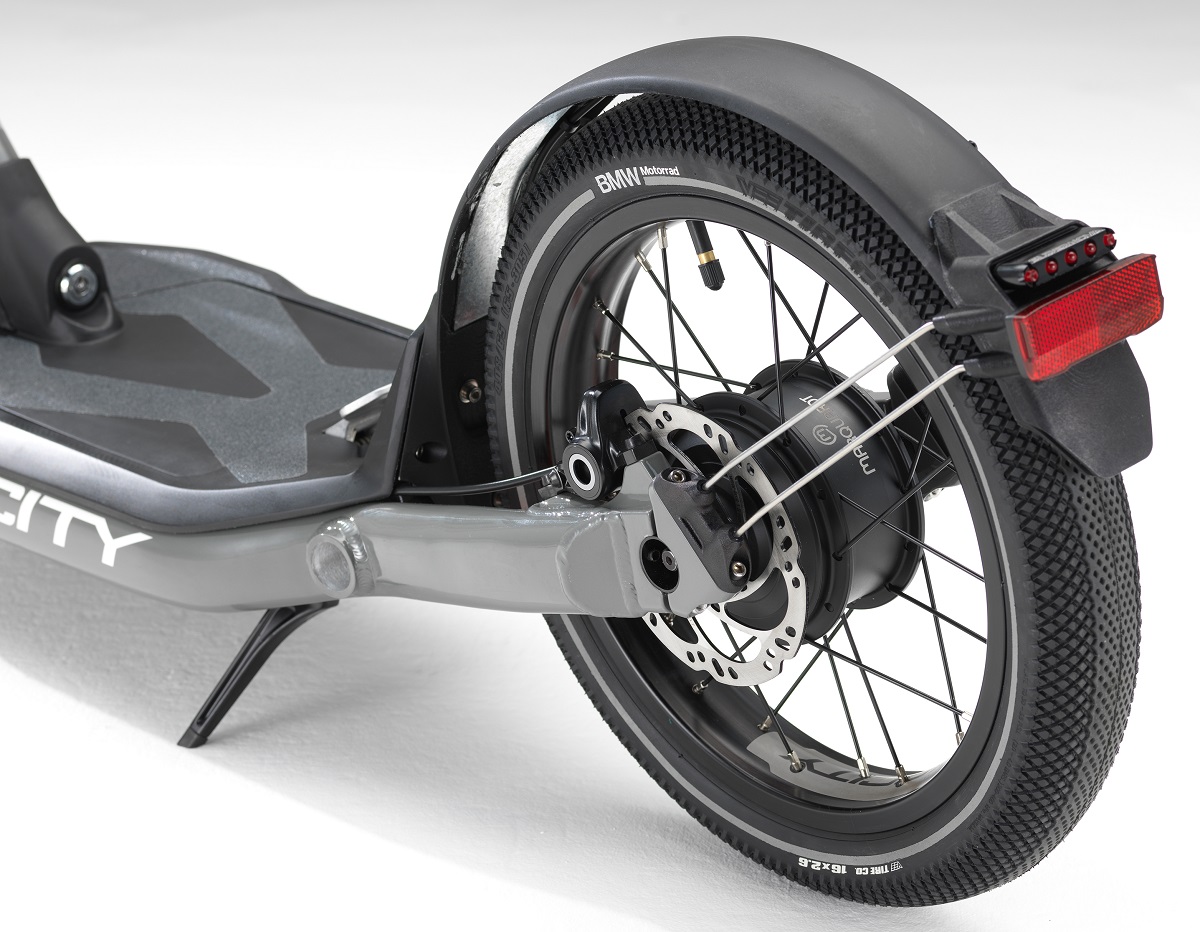 For a kick scooter equipment is pretty good, including Magura disc brakes, adjustable levers, rear brake light, Lithium Ion battery with 2 year warranty, height adjustable bars and micro USB socket to charge your phone.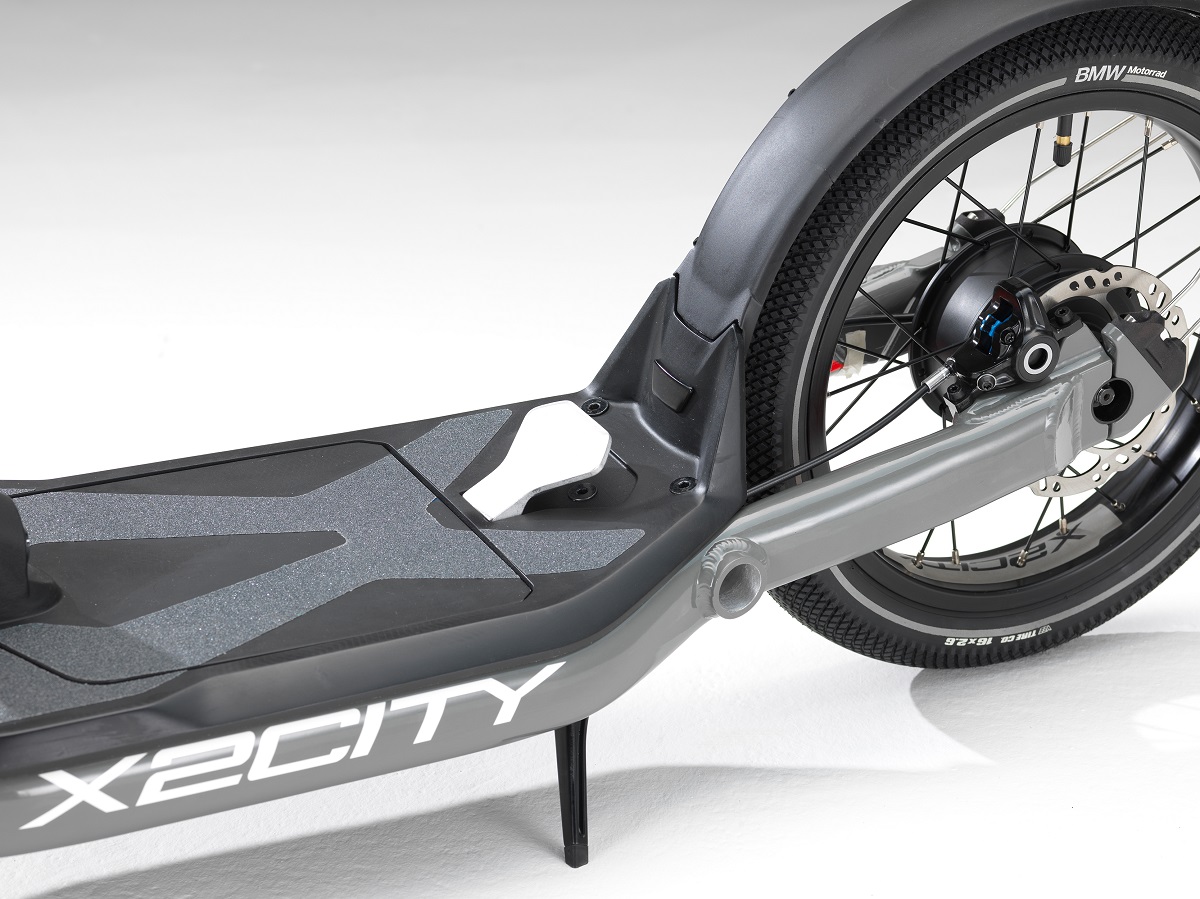 It's expected to be available from bicycle dealers in 2018 for around £2,200. So basically the same as a decent bicycle but cooler and a lot more fun.