Wunderlich Screen for BMW K1600B
27th October 2017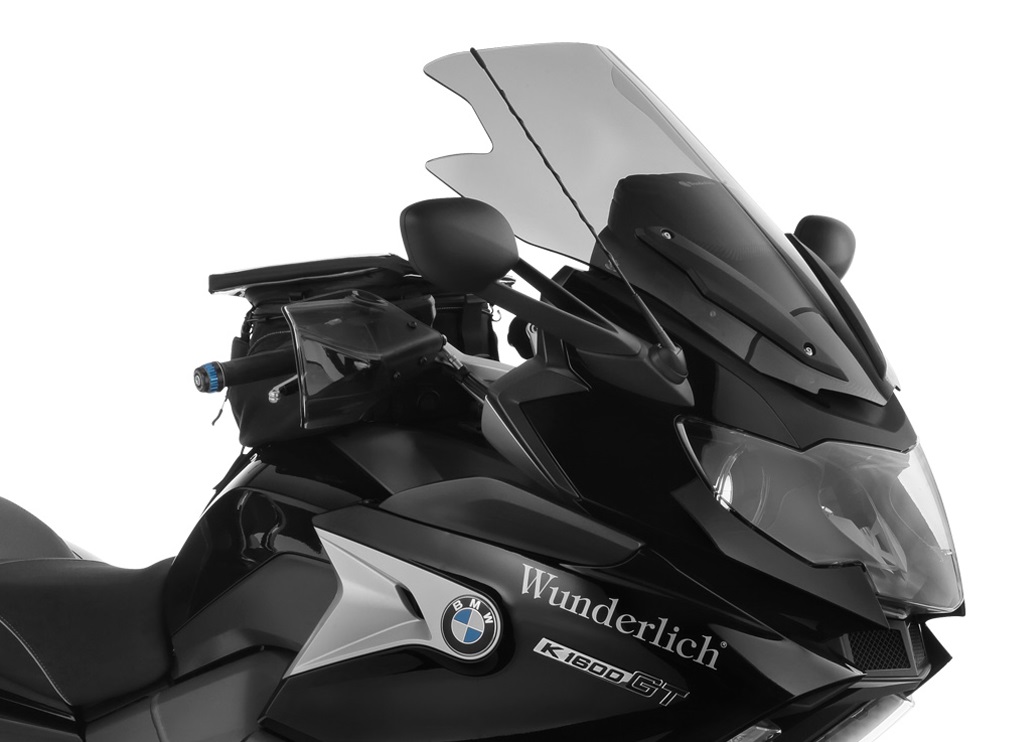 Wunderlich have just launched have just launched a new Ergo 2 screen for the awesome looking BMW K1600B, the "baggerised" version of their K1600 GT tourer. The slightly taller design should reduce buffeting on the upper body without completely ruining the low and mean lines of the bike: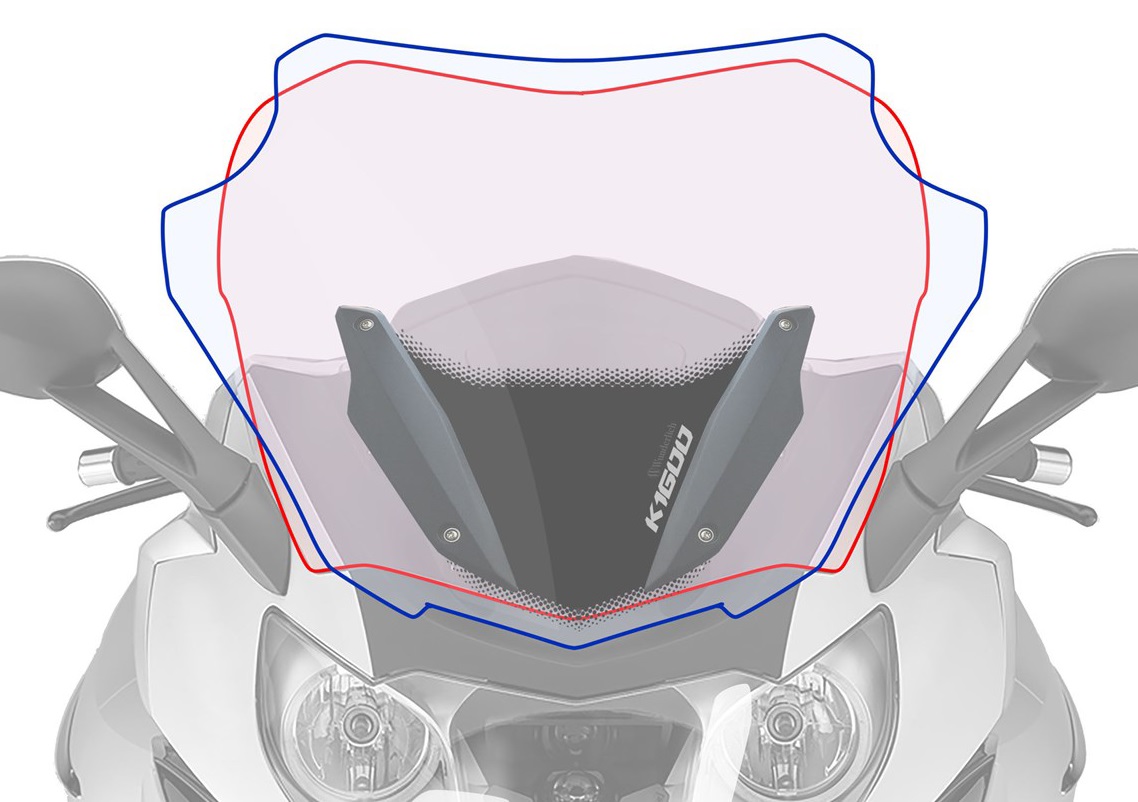 Red = original, blue = Wunderlich
It's made from 5mm Lexan poly-carbonate, which is known for high impact resistance as well as superior optical quality and the edges are rounded by laser before polishing for a quality finish. It also fits the other K1600 models and is available with a 5 year warranty for £225.