Wunderlich BMW G310GS Accessories
23rd February 2018
Wunderlich have just launched a range of accessories for BMW's small Enduro model, the G310GS, designed to make it better adapted to the daily commute and light off-road duties: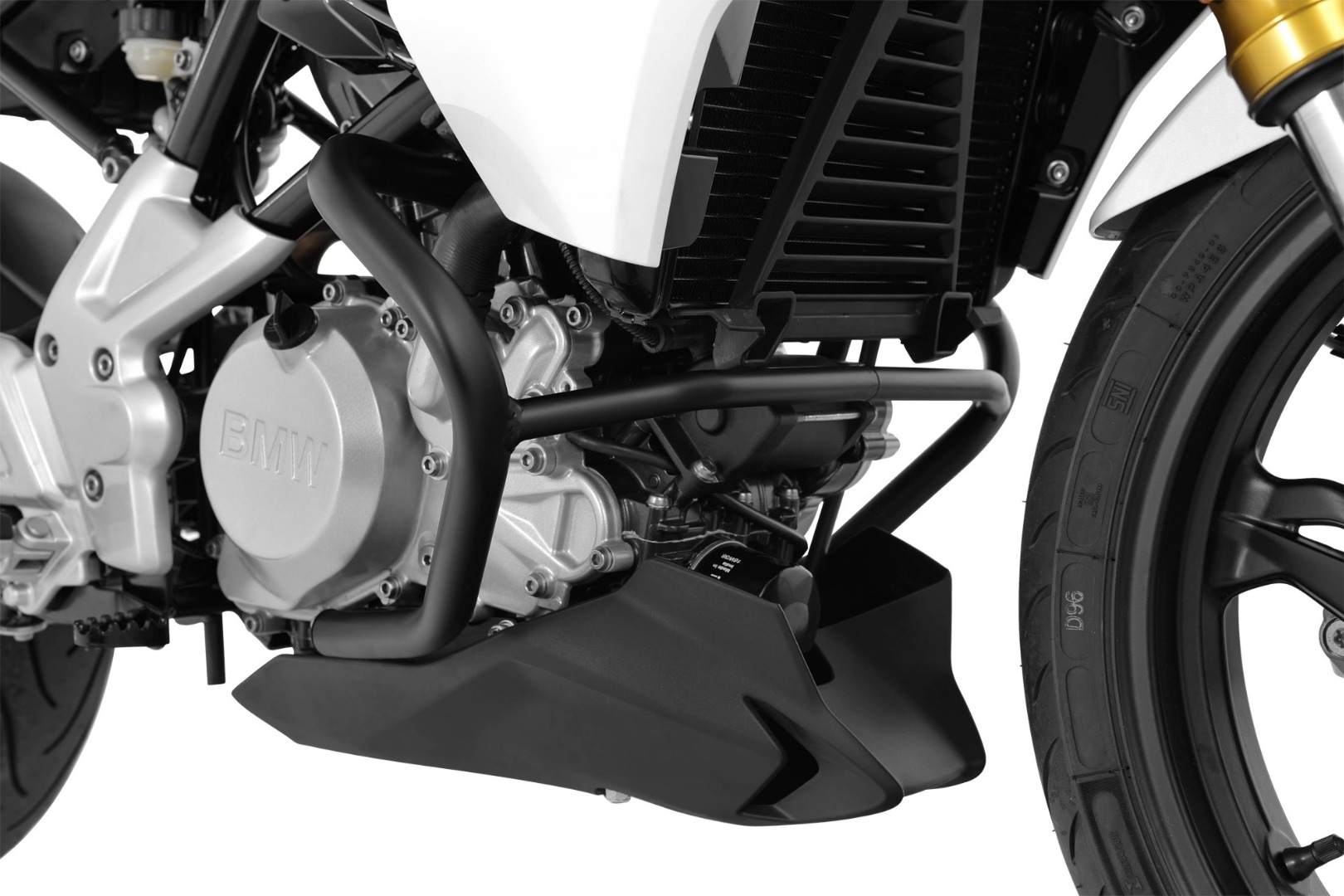 The engine bars add protection for just £163 and are constructed from plastic coated Steel tubing with four anchor points.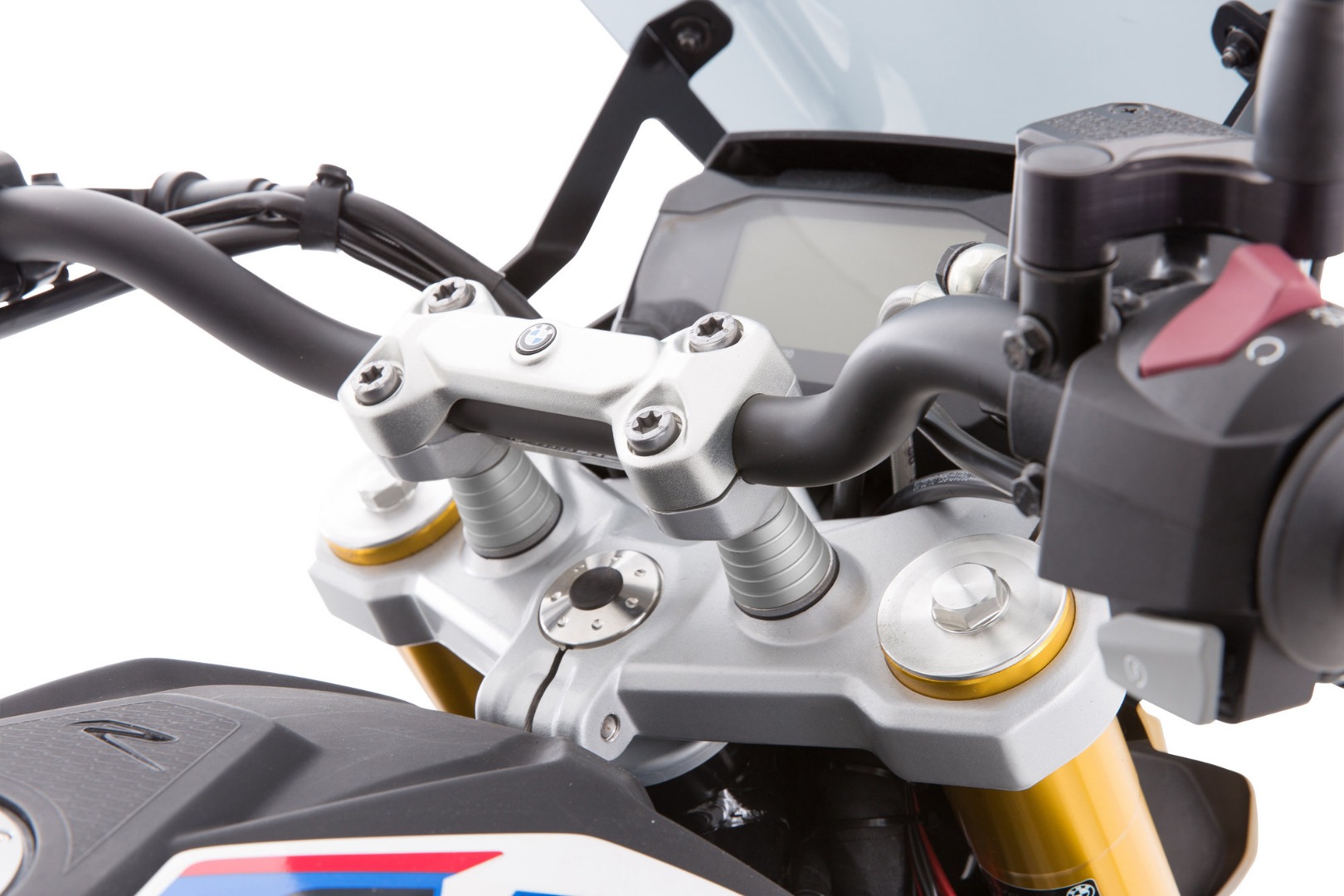 For £36 the milled Aluminium handlebar risers give you an extra 25mm for a more upright riding position.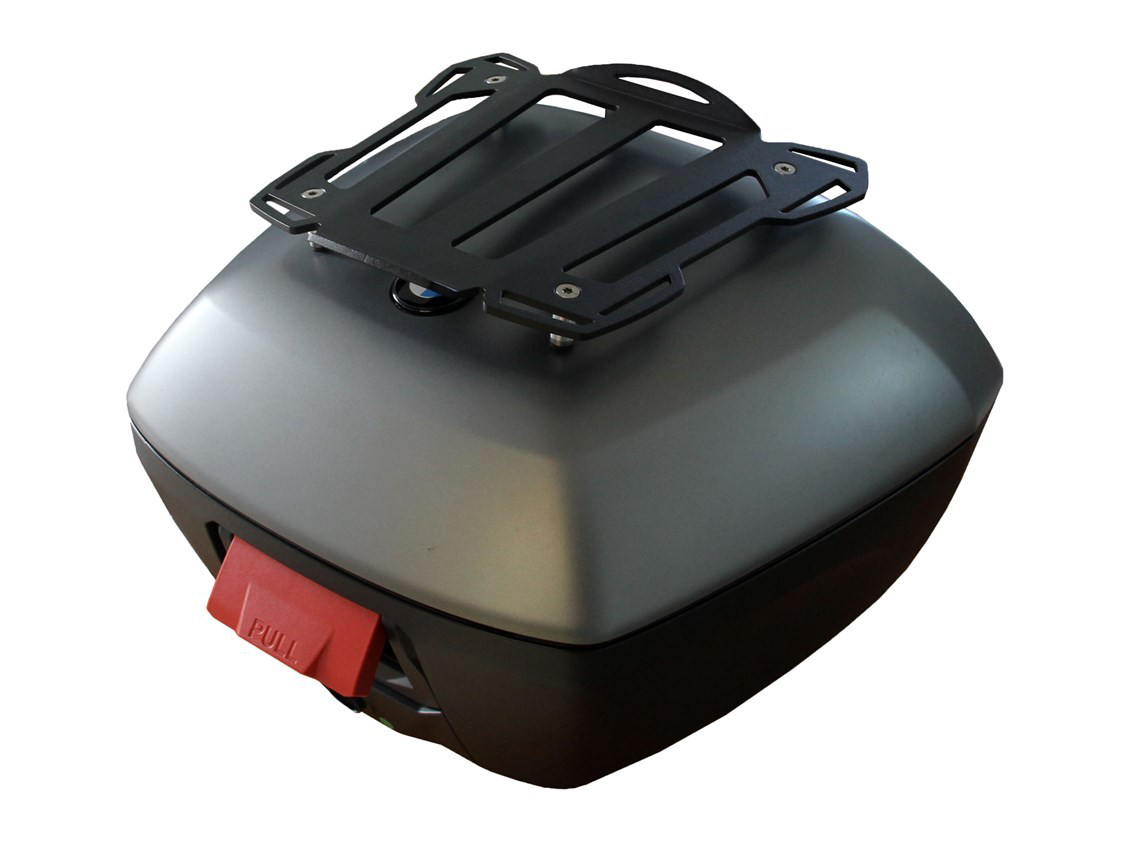 £89 gets you a 4mm think Aluminium rack for the topbox and for £45 you can also have a CNC machined 8mm thick Aluminium side stand extender with double the footprint for use on soft ground.