Vespa V-Stripe Helmets
21st September 2017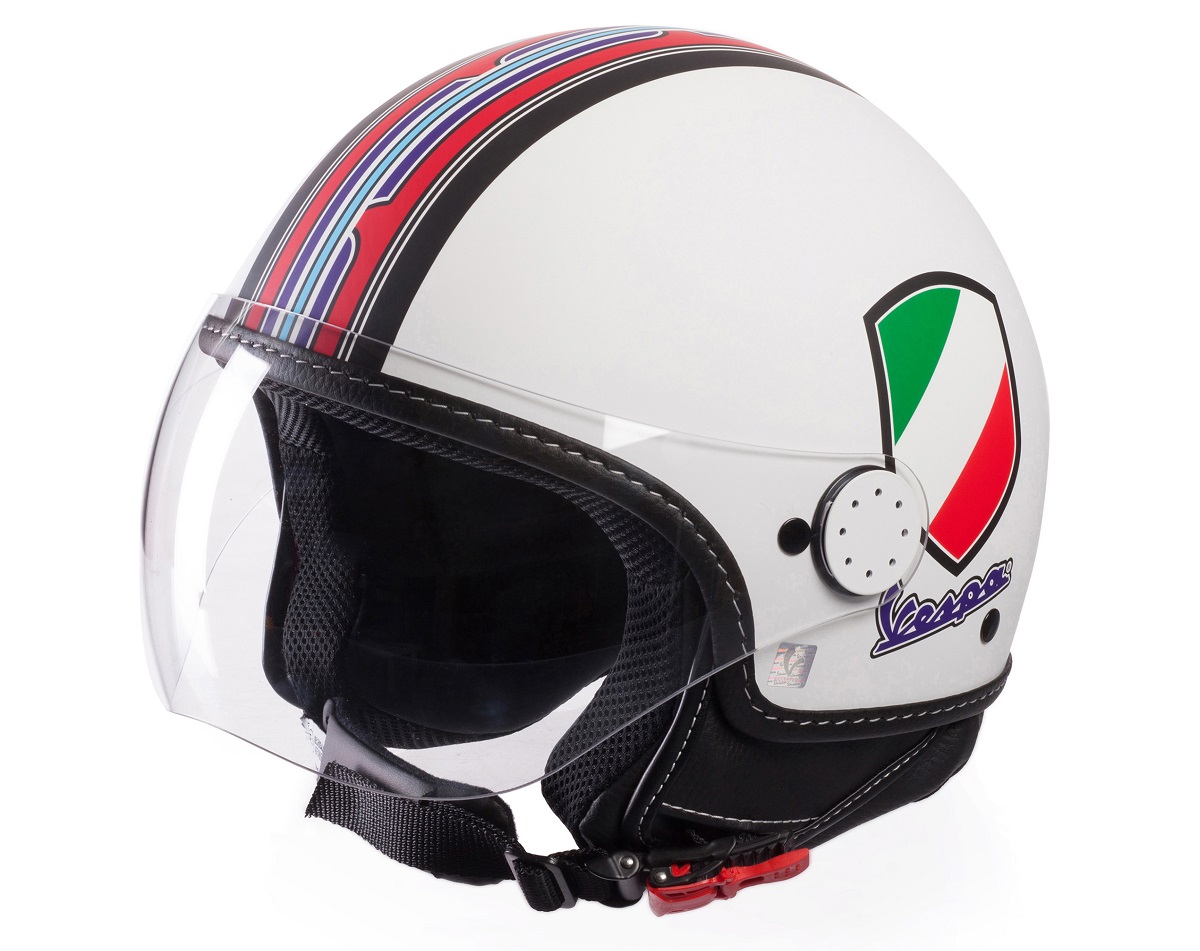 Vespa have announced 5 new V-Stripe helmets available in white, black and the more vibrant blue, red and yellow colour schemes. The XS to XL sizes retail at £140.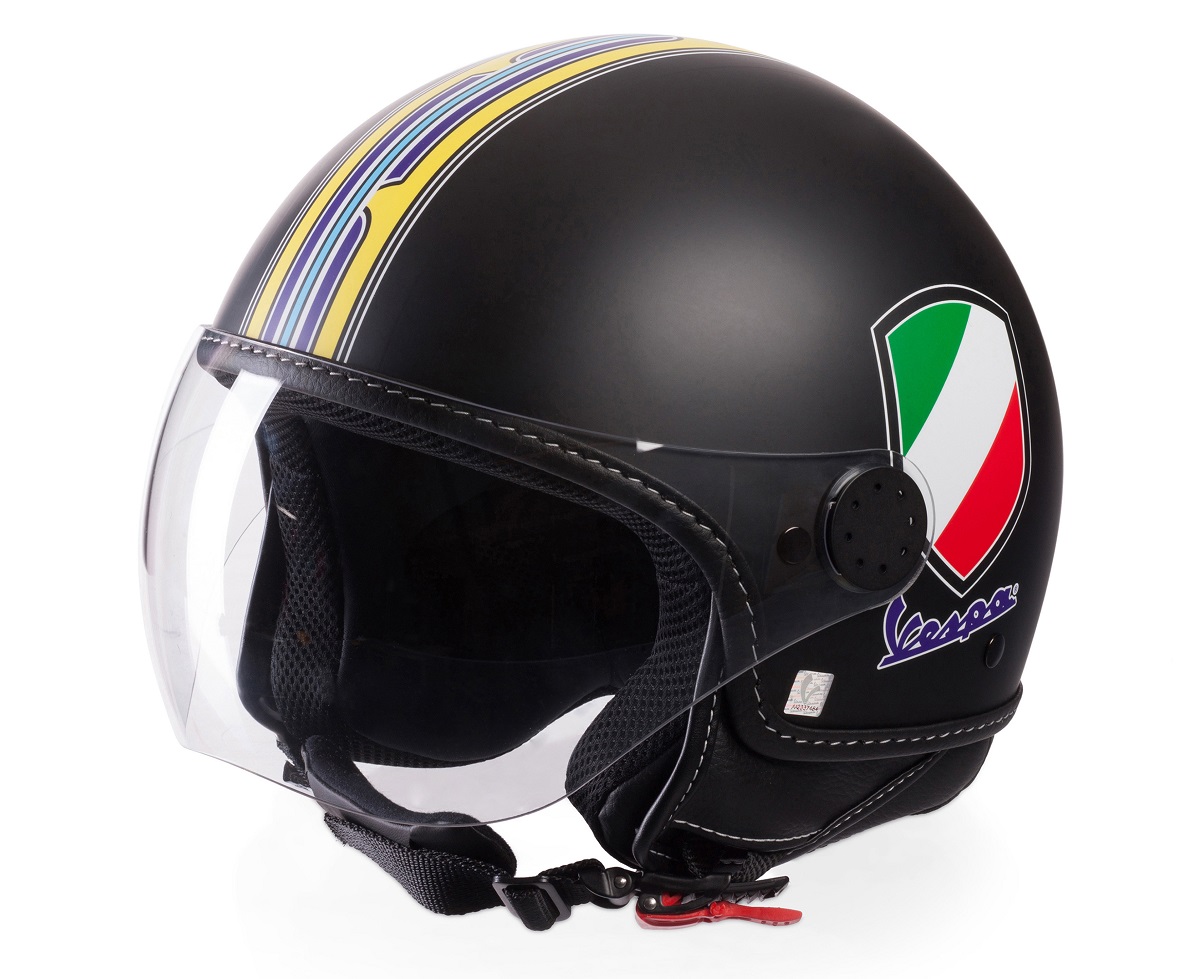 All of the demi-jet helmets feature the Vespa logo in purple, the italian flag on the side and being smaller than full face helmets should easily fit into most scooter underseat storage spaces. Some scooters struggle to fit larger full face helmets under the seat so it's always a good idea to check your size fits before buying!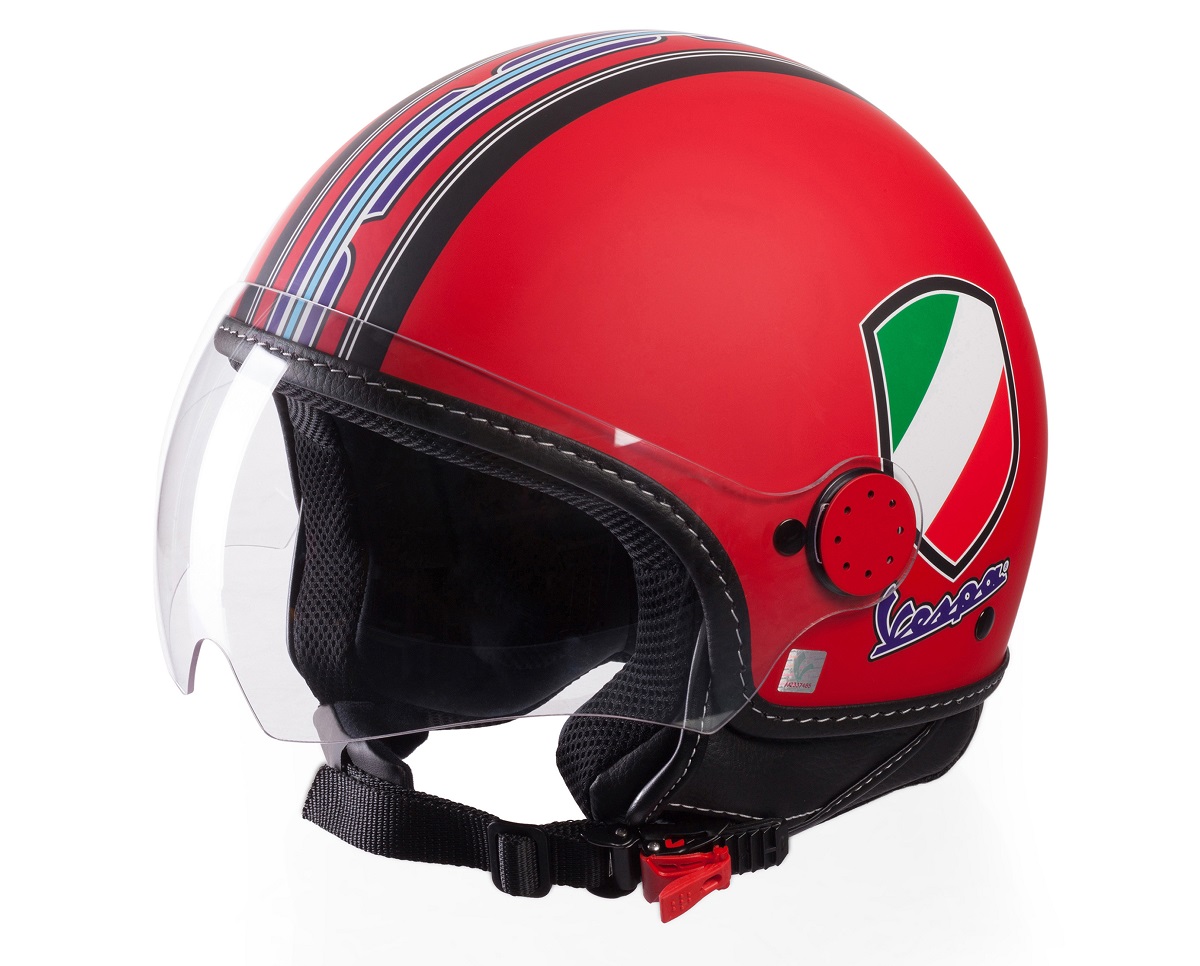 The design includes an ABS shells, quick release strap, breathable hypoallergenic lining and three flavours of visor including shorter and longer shapes.