LS2 Valiant 180° Flip Front Helmet
9th November 2017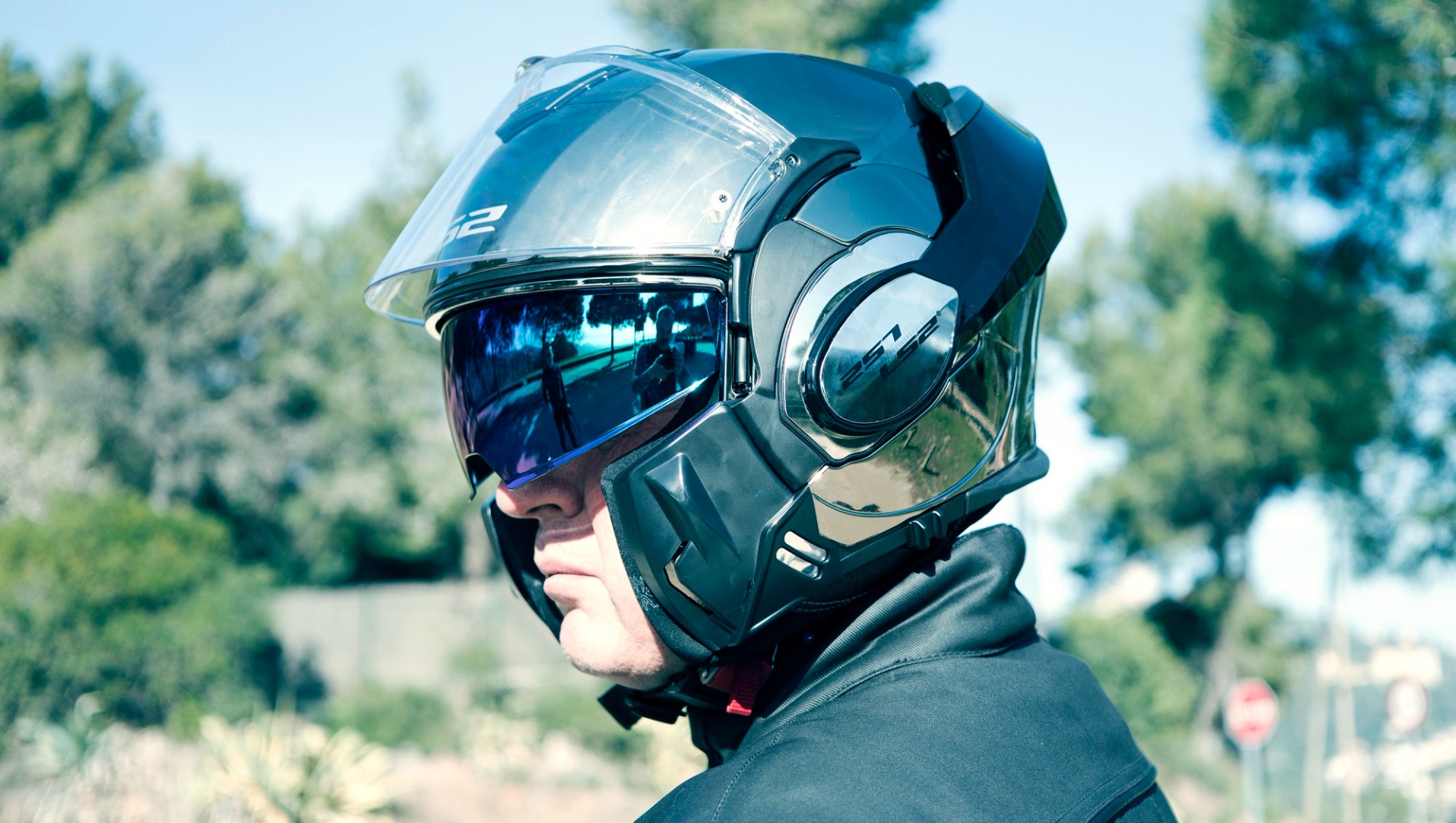 LS2 have released the cool new Valiant 180° Flip Front Helmet, which is certified as both a full face and open face helmet. It achieves this feat with a chin section that can spin 180 onto the back of the helmet without the end result looking down right odd: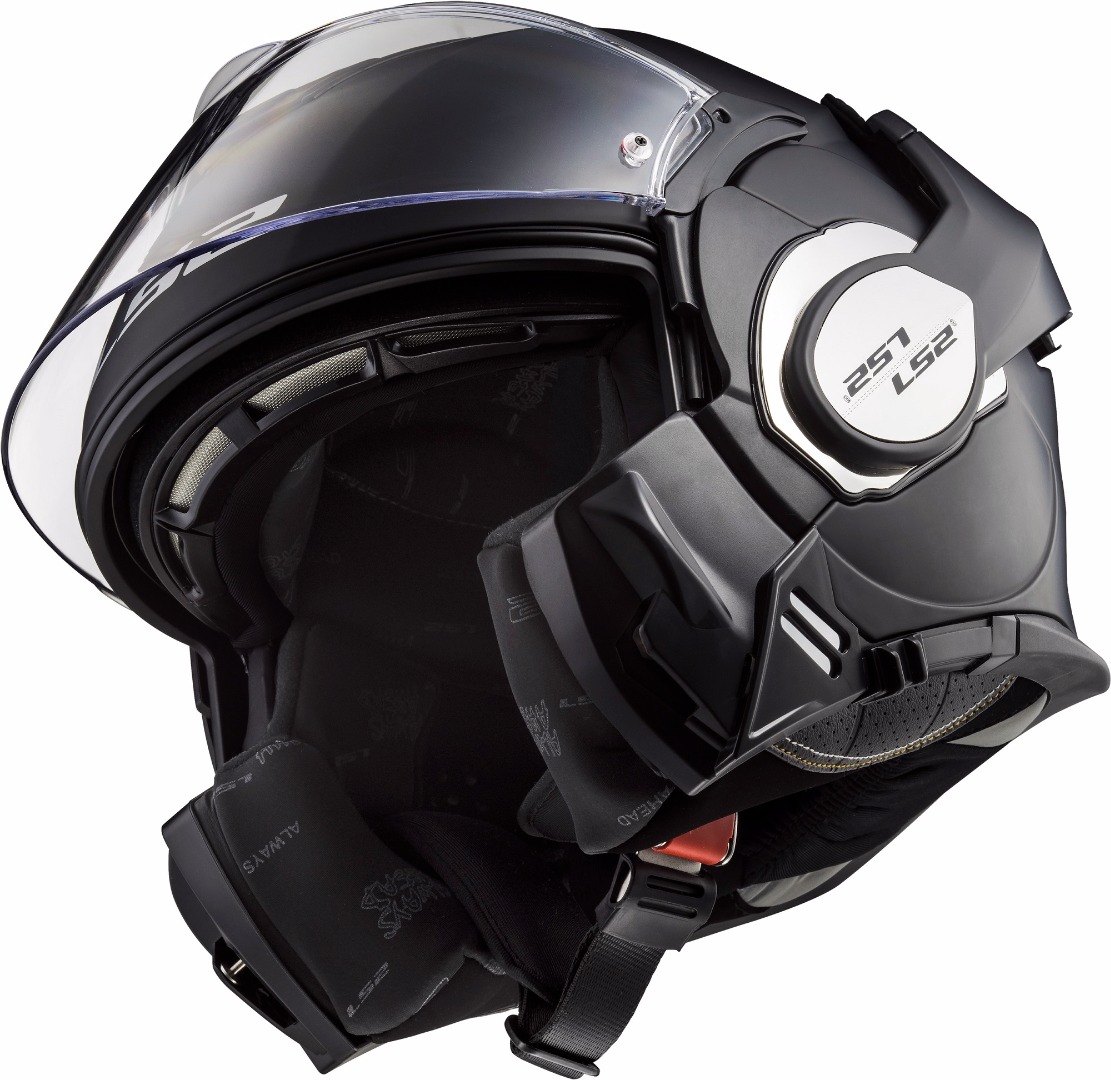 Construction is a mixture of Kinetic Polymer Alloy (KPA), thermoplastics and polycarbonate with the visor made from optically correct A Class polycarbonate. There a dropdown sun shield, removable hypoallergenic lining and flow through ventilation with adjustable intakes.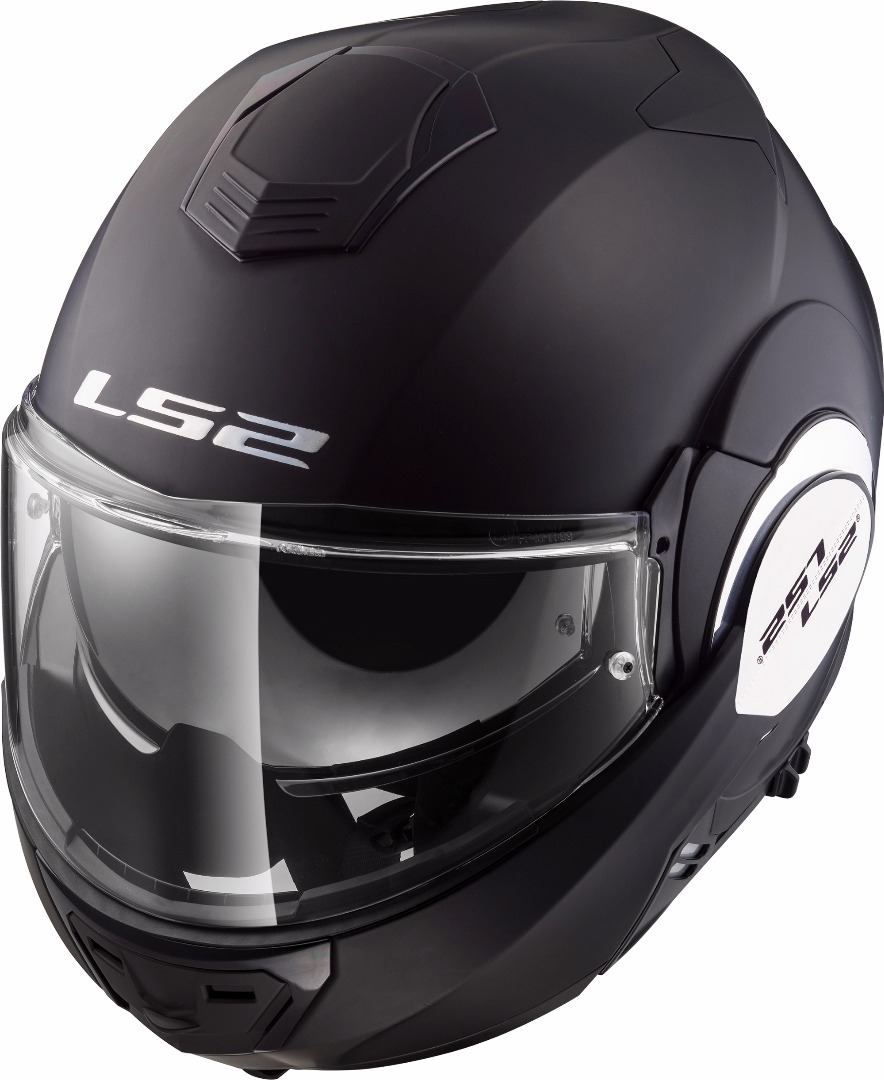 The quick release Steel buckle is designed to take their LRP3 Bluetooth add on, it weighs in at only 1.7kg and sizes SX-XXL can be yours from £230 in the basic colours.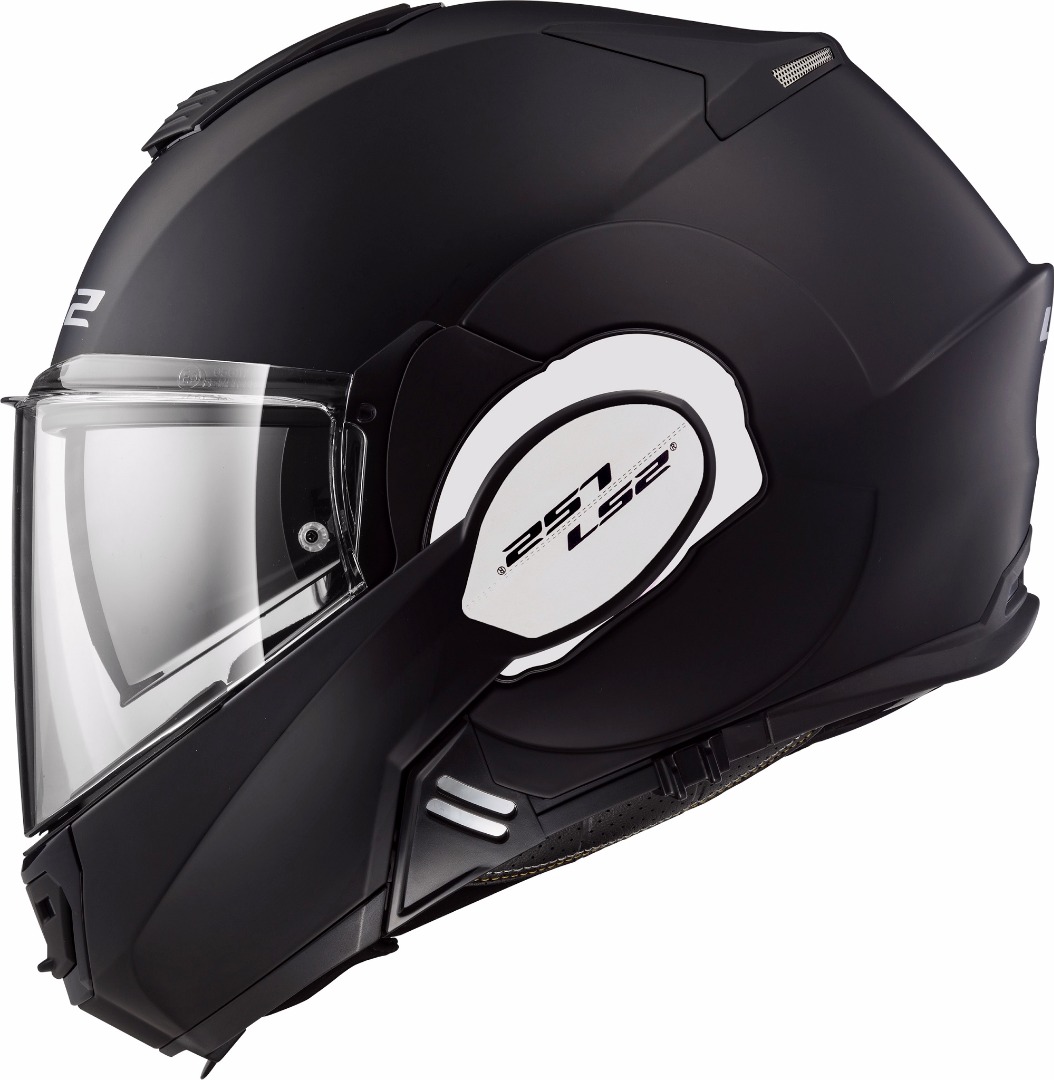 You can find out more about LS2 and how they make stuff here or check out the flip in action:
Valiant colour options: