Choosing The Best Motorbike Cover
Motorbike covers are a cheap and effective way to shield your bike from the elements, trees and animals, which is particularly important if it lives outside or anywhere near a neighbourhood cat.
It also deters thieves because they can't easily tell what model of bike or scooter it is from a distance.
Even if it lives in a shed or garage a cover can help to protect the finish when you've spent hours cleaning it properly.
Indoor Covers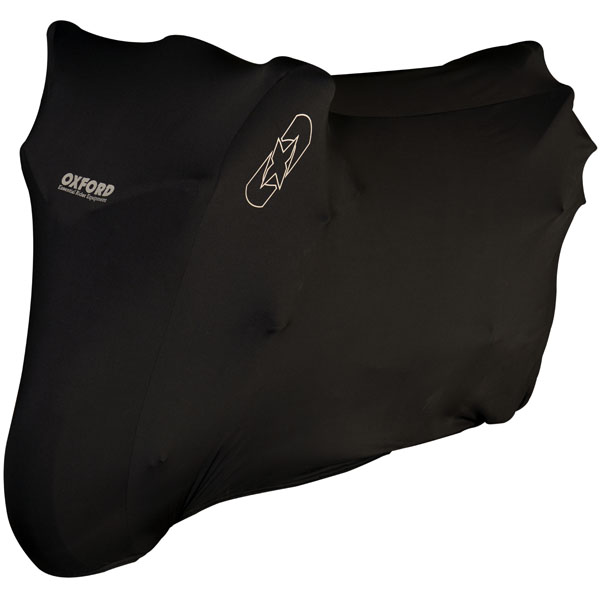 Oxford Protex Indoor Cover
These obviously aren't waterproof but are just enough to keep a fine layer of dust from forming when you aren't using or drooling over the bike.
They tend to be breathable and some of the cheapest covers you can buy, unless they are tailored for the specific model, in which case they can be very expensive.
Budget Outdoor Covers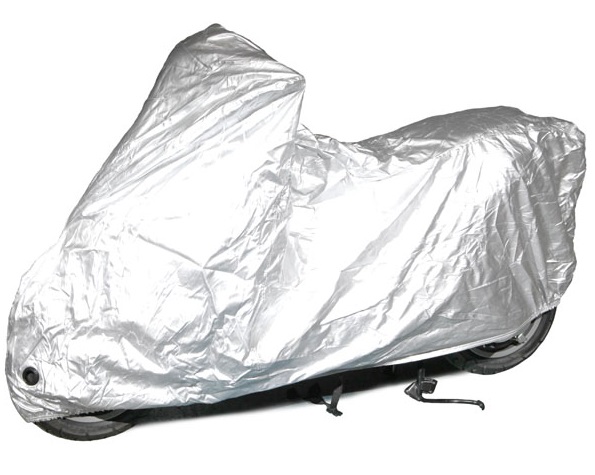 Gear Gremlin Cover
Some weather protection, usually with an air vent near the top like you find on a camping tent. Some only cover the top half of the bike to keep the seat and controls dry although that does mean they take less space when folded up.
Premium Outdoor Covers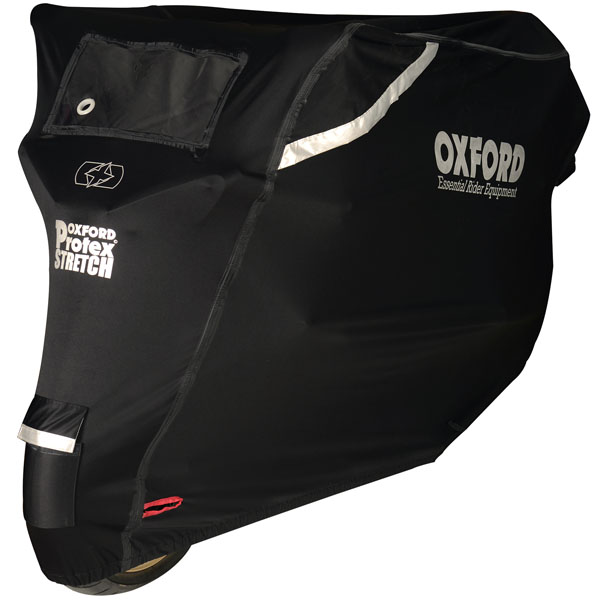 Oxford Protex Outdoor Cover
These tend to be made from a higher quality material, often with a stretchy fit and sometimes with a water repellent finish, breathable fabric, heat resistance near the exhaust / engine, UV protection, chain slots, bottom securing straps or rip-stop properties. 
Bike Tents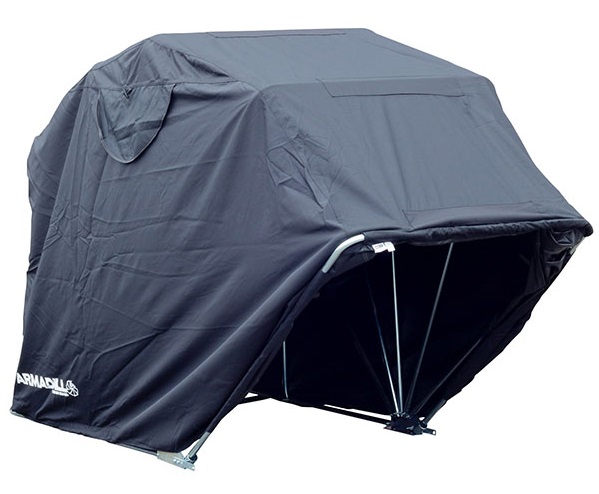 Bike It Armadillo Cover
Basically a tent for your bike, which often easily folds front to back for quick access. They tend to a have a tubular structure holding them up but this makes them heavy and expensive, so they are more suited to the track side or your secure garden than the street.
Seat Covers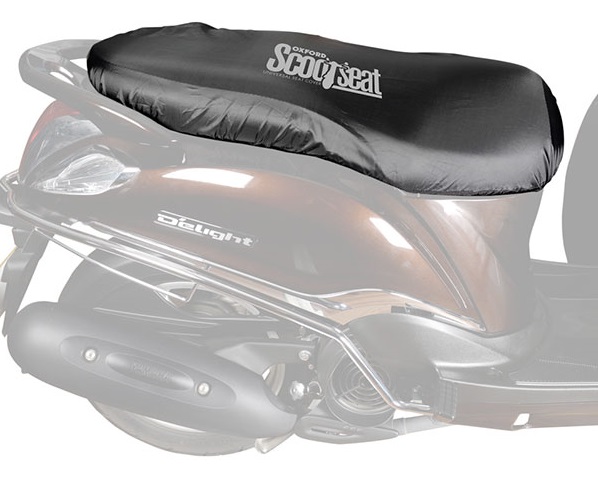 Oxford Scootseat Cover
These are for scooters and maxi-scooters to keep the seat dry and ready for action. They fold down really small which is perfect for the average glovebox / cubbyhole.