Motorbike Finance Guide
8th May 2018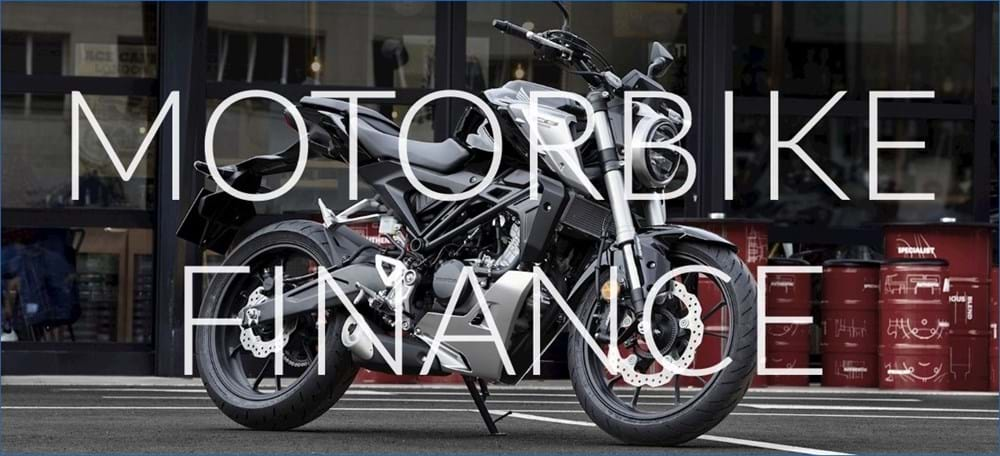 Motorcycle finance deals can be very tempting, especially when you've already found your next bike. So how can you get the right deal? Our motorcycle finance guide will help you through the process.
Finance your next bike with Superbike Loans. All makes and models considered.
Almost every manufacturer now offers a finance option for their motorcycles, and dealers also have a vested interest in promoting it to sell new bikes and earn a commission. But before you go any further, you need to work out if finance is the right option for you.
For one thing, you're signing up for a long term commitment - are you prepared to still be paying for your bike after 3 or 5 years of ownership? Or do you tend to get bored quickly and want to swap machines every 12 months?
If you're buying a motorcycle using finance or loans, budget for fully comprehensive insurance and make sure you can secure that cover before buying a bike. Otherwise if you crash or your bike gets stolen you could spend 3 years paying for something you don't own.
Buying a Motorcycle With Outstanding Finance
If you're looking at buying a motorcycle on which someone else already took out a finance deal, the best advice is to walk away.
In almost all cases it's an unnecessary hassle and can end badly for all involved. Unless it's something as rare as a MotoGP bike or a valuable classic or custom, you'll be better off finding another motorcycle that's completely free and clear.
When you're buying any motorcycle, do your research and make use of a service to check for outstanding finance and stolen vehicles to make sure your potential purchase is free and clear.
Shop Around for the Right Finance Option
The golden rule of motorcycle buying is that the less you're tied to a specific bike, model or manufacturer, the more chance there is of finding a great deal.
And that's as true of financing your purchase as it is finding the right bike.
Before you consider finance options, it's worth researching what else is available. In some cases a personal or business loan might make a better option (Worth researching particularly if you're self-employed or run your own company). And it can be worth having a friendly chat with family members who may be willing to offer better loan rates than on the High Street - but make sure everything is in writing, clear and understood, and make sure you don't mess up your relationship with your family as a consequence.
You'll also find special offers and promotions on models which are getting to the end of their life or aren't selling well. That doesn't necessarily make them a bad motorcycle or a bad purchase. Do you really need the latest and most expensive option?
Dealer and Manufacturer Finance
Make sure you check what options are available direct from manufacturers (and official dealers), and from the dealers as well.
The best finance option is always 0%, which means you won't be paying interest on the amount owed - but these can be limited to the first 12 months or first few years. Make sure you check when the 0% offer ends and what interest rate or lump sum is expected afterwards.
Personal Contract Purchase deals can also be offered. Essentially you pay a fixed amount to rent the motorcycle for a set period, and at the end you can choose to pay a lump sum to own it outright or just hand it back.
The Personal Contract option can be a good idea to know how much you're paying, and to be able to switch to a new bike at the end of the fixed term. But there are also requirements regarding servicing, gap insurance (to cover the gap between the retail price and the trade price insurance companies would generally pay if you write off your bike) and you're locked into that bike for 3 years whatever happens.
How to get the best deal
Finance deals often mean you purchase the motorcycle at full recommended retail price (RRP) with no discounts.
So it's worth finding out if a dealer will offer any discount for cash - you could find yourself getting a reduction which saves you money even after taking out a loan and paying interest instead of finance.
Also look at whether you can increase your initial deposit to reduce future payments - an extra £500 up front can save you plenty if interest is being charged on that outstanding amount over a long period.
If you're paying full price to secure a 0% finance deal, then see what other extras can be thrown in - rather than money off, aim for parts, clothing or helmets which you would have planned to buy in the future.
It's worth discussing finance, even if you're paying in cash. Don't lie or mislead anyone, but often dealers might offer additional incentives if you're earning them a finance commission, and you can pay in cash instead right until you sign on the dotted line.
Make sure you check what happens if a payment is late or missed, just in case anything happens - it can be easy to overlook if you change banks, move house etc.
The Best Motorcycle Finance Advice
The best motorcycle finance advice is simple. Don't rush into anything you aren't clear about or don't understand.
Human beings have a tendency to lie to themselves and overcompensate when they find something complicated - which is why so many people find themselves with bad loans, finance and debts.
Be honest and make sure everything you need to know is clear and you understood what the deal is, what the eventual payments and amount will be, and what you need to do while the deal is in place.
And if you can't get that, walk away or try a different motorcycle dealer or bank.